Fight off the Digital Marketing Blues with Live Music and Free Workshops
We're taking a little break from our blog post series on website redesign and SEO, to give you a glimpse at our upcoming participation in Ann Arbor's Tech Trek. Join us June 15th from 3 – 7 p.m. We'll have live blues music from the one-and-only Bull Halsey, free snacks and drinks (for both adults and kids), as well as lots of friendly faces ready to swap tales of redesign woe. (And what you can do about it.)
It goes a little something like this…
The day of Ann Arbor Tech Trek was unbearably hot. Despite the weather, Max was making the rounds, visiting all the trendy spots. He sat in self-driving cars, showed off his moves at a VR disco, and tried his hand at cracking security solutions fit for a colony on Mars. It was a frenzy of innovation. Max was impressed—it was much more than he expected from this midwestern mini-metropolis. But he was growing bored with the crowds and the noise. He checked his map.
One last stop. Should he even bother? He instinctively reached for his iPhone to text a friend, but then he heard it. The sound was warm, matching the heat of the day, but mellow, like a slow breeze.
It was the blues.
Max put his phone back in his pocket and followed the sound. The old brick factory building in Kerrytown seemed like an unlikely source, but he stepped inside. His ears led him up a dark staircase and through wide open doors. The room was shady and cool, like a physical yin to the day's relentless yang.
Max strolled in, "Where am I?" he asked himself. As if she heard him, a woman with hair like freshly-poured coffee turned and smiled brightly, "Welcome to Pure Visibility!" Her genuine enthusiasm was enthralling. "Help yourself," she offered, motioning to the bar, "Have a drink on us. You look like you need one."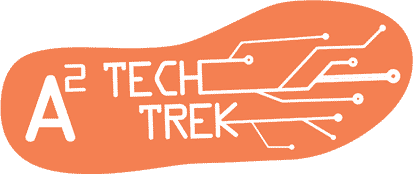 A2 Tech Trek
June 15th, 3 – 7 p.m.
at Pure Visibility
Join us for commiseration and libations as well as some smokin' blues from Bull Halsey.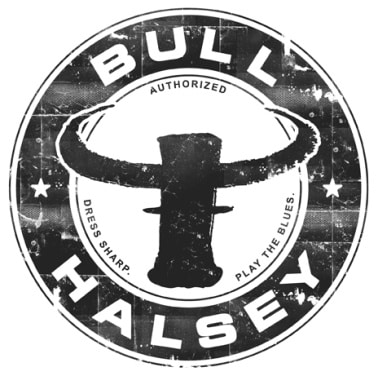 "Thanks," Max said, "It's been a long day."
"Tell me about it." she replied. She walked over to the bar and plucked a frosty beer from a bed of ice. "Beer?" she asked. "Perfect," he answered as she set it in front of him. Max took a slow drink. "Good day for some blues," he added as the bassist plunked a solo from the stage.
Max thought about his morning, before Tech Trek even began. The urgent, all-team meeting at work, the frustration. He tried to push it out of his mind and enjoy the music, but the words just fell out of his mouth: "We just relaunched our website a month ago—what a disaster!"
"What do you mean?" the woman asked.
"It was my project—took 10 months to do the redesign, way longer than the CEO wanted. Well, right after it went live, our traffic was gone—like zero. No emails, no calls, nothing. It's come back a bit, but it's nowhere near what it was. This morning we had a big meeting going over the numbers—it's not good."
The woman nodded empathetically, "We see that a lot."
"I don't understand," Max went on, "The new site looks awesome. It works great on mobile. We hired the best developer in town! It was a huge investment; now it's going to cost a fortune to fix."
"It happens all the time. We get a lot of our new clients after a site relaunch, when they are in a panic," she explained. "We help them fix it. It takes time, but you can get there."
"We were talking about a major update to the site again in another two years, when we launch the new product line. But I don't want to go through this again!" Max lamented.
The woman was matter of fact. "You know, you don't have to," she said. "Once you get your traffic back, you can prevent this type of thing from happening again."
"Really?" Max was skeptical.
"Really." The woman was confident. "Let me show you something." She walked away and returned with a small stack of papers, which she plopped in front of Max. "This is a Visibility Audit—check it out," she insisted. The light was dim, not much but a flickering candle, but Max could still see that there was a mountain of info in the report. There were detailed charts, lots of stats, and pages of recommendations and checklists.

Free Digital Marketing Workshops
During the week of Tech Trek, we're offering a series of 30-minute workshops to the Ann Arbor tech community. Each session runs twice during the week, either before 9 a.m. or over lunch, to fit around your busy schedule.
Sign up now, space is limited!
Takin' Care of GMB
Learn how to claim and optimize your Google My Business profile and boost your SEO in the process.
To Boost or Not to Boost
Boosting posts on Facebook is one of the easiest ways to try paid social, but is it always the best?
Get on Track with UTM
UTM is a must-use tool for digital marketers. Learn how to use it right and understand the insights it provides.
Blog Like an SEO Expert
We'll share best practices for writing a successful blog post and optimizing on-page elements for SEO.
"Looks like a lot of good info," he said, "but what's it got to do with a website relaunch?"
"Everything," the woman said cooly. "Check this out: here's a full analysis of this particular website's traffic over the course of a year. You can see the dip here—that was an algorithm change by Google, not their fault. But see this bump here? That's when they got some big PR. Anyway. This was before their redesign—they were doing pretty good." She flipped through the pages showing the top keyword rankings and a comparison of competitive info. "Look; here's how their competition was using social media: it's nowhere near what the client is doing. They were going to actually pull back on their social postings before this audit because they had no idea how effective they were!"
"Yeah, impressive stuff," Max said, growing weary, "but I still don't get what it has to do with a redesign. Besides, we got an audit—our developer said he did one. So apparently it wasn't much help if we still lost our traffic."
"Yeah, they all do SEO audits," she explained, "and they are often just repackaged free ones you can get online. This is different. We really look at everything—everything that affects your online visibility and how it's working together—not just your SEO. Then, we make very thorough recommendations and even prioritize them for you, so you know where to put your resources."
Max was silent. He wasn't convinced, and she could tell.
"Ok, look at this," she flipped back to the content analysis. "Here's exactly what pages on their site were working—bringing the traffic, making conversions. And this is just an overview—we have a huge spreadsheet of the data. You can see they scored pretty high here. Originally, they were planning to rewrite more than half of this content for their new site! This showed them they didn't need to. In fact it would have been a disaster for them if they did—they would have lost some majorly competitive keywords."
"Wait, I thought you were supposed to write new content for good SEO?" Max asked. He vividly remembered upper management insisting they rewrite the entire site.
"New content, yes." she explained, "Blog more, add pages, but don't get rid of the good stuff that's already working! That's the fastest way to lose traffic, and it happens all the time."
Max was reeling inside—10 months of agony! This would have been a lot simpler if they had this type of info before they even began. "So great for next time, I guess," he said pushing the papers aside. "Doesn't help me much now."
"It can though," the woman reassured. "The new site is up, you can't change that, but we can use a Visibility Audit to see what traffic you lost and figure out how to pick it back up. We can also tell what content has the potential to be most effective, and also see what your competition is up to—that usually shows us lots of good stuff we can take advantage of. Let me ask you this, are you doing any paid?"
"Paid? You mean like AdWords?" Max asked. The woman nodded. "No, we never had to. We always did really well organically. We don't have a budget for it at all."
"You can use it for a few months, just to bridge the gap while you get your rankings back." Max winced at the thought of another thing being put on his plate. The woman seemed to sense his reluctance.
"We can help you—we're experts at this digital marketing stuff. Let's do some triage on what you've got now, and then plan to do your redesign right next time. In the end, you'll come out ahead, and you'll have all this good data to back your decisions." She patted the report again. "A Visibility Audit will show you everything."
Max smiled, maybe a little cautiously. But he had to admit, the possibility of getting the website back on track made him feel a bit more at ease.
The band was really jamming at this point, and it was getting harder to hold any conversation. Max was grateful for the chat and he extended his hand. "Thanks for listening," he said. The woman smiled and gave him a friendly hug instead. "Don't let the website redesign blues get you down," she chided.
Max chuckled. He was glad he stumbled into this unexpected respite for a little marketing therapy. He swallowed the last of his beer and enjoyed the warm sounds filling the cool room.
Redesign with Confidence!
Next month, we'll return to our Redesign with Confidence series, where we'll continue to explain the steps you need to take before, during, and after a relaunch to preserve your rankings and traffic and ensure your new website is primed for success. In the meantime, check out our previous posts in the series:
Intro: Can Website Redesigns Do More Harm than Good?