Search Engine Optimization Plans
Boost your website to attract and retain qualified organic traffic. Our SEO packages include a combination of proven SEO tactics.
The most obvious goal of SEO is to drive traffic to your website, but even more important is attracting the right visitors. A sound organic search strategy will help improve your conversion rates, not just pageviews.
It's time to upgrade your SEO.
Our SEO Upgrade plans are a cost-effective and efficient solution to low rankings and organic traffic. Each six-month package includes a dedicated project manager, comprehensive Visibility Audit, and monthly block of hours for SEO tasks. We prioritize our recommendations to make the most impact and ensure your resources are not wasted with trial and error.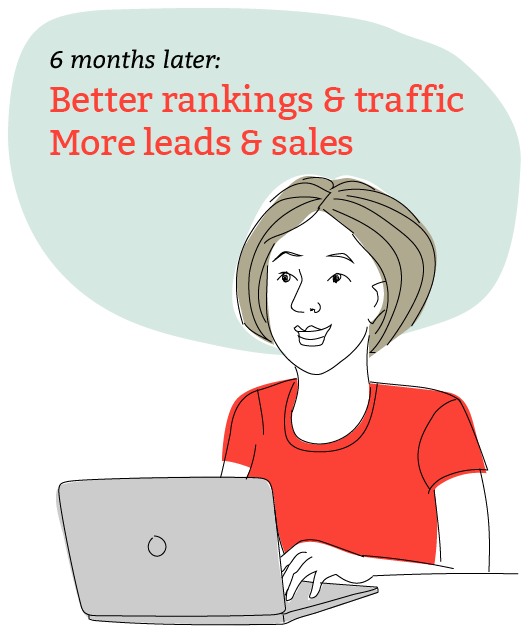 How it works:
Our SEO Upgrade plans include everything you need to improve your digital visibility.
"Pure Visibility has provided us with excellent SEO support, including website audits, keyword research, and content creation. This effort has helped our overall organic traffic increase by 156% year-over-year."

Jackie Tihanyi, Fisher Unitech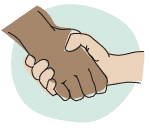 Discovery
We begin with a detailed intake survey and discovery session with your team.
We learn about your business offerings, goals, and target audience, as well as your team's capacity.
This allows us to focus on the optimizations that will have the greatest impact on your rankings and traffic.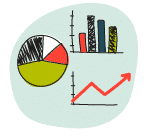 Visibility Audit
Our experts perform a comprehensive Visibility Audit of your website.
Our Visibility Audit includes a review of traffic quantity and quality, technical SEO, content optimization, backlinks, mobile-friendliness, and analytics.
We also look at your top competitors' websites to see how yours stacks up.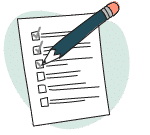 Audit Report
We present our findings and recommendations to your team.
We score each area audited, so you know what elements of your site are effective and what are not.
We break down our recommendations into prioritized task lists for your team, so you'll know exactly where to focus your resources.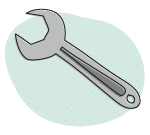 Optimization
Our experts work closely with your team to tackle the issues identified.
The monthly hours included in your plan will be allocated for our work on specific SEO tasks.
This includes activities, such as keyword research, on-page SEO, 301 redirects, and content improvements, as well as general consultation.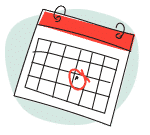 Monthly Updates
All along, we keep you informed on your gains in digital visibility.
Once a month, we provide a custom report that is tailored to your business goals.
You'll get a complete picture of your website's improvements in search that all levels of your organization can understand.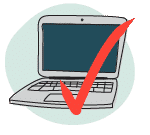 6-Month SEO Checkup
You'll clearly see the improvements to your rankings and traffic after six months.
After six months, we recheck key areas of your website, such as traffic, rankings, and indexation.
Using your Visibility Audit scores as a benchmark, we clearly show the return on SEO Upgrade efforts and your website's gains in digital visibility.
Our unique approach to SEO
You'll get more qualified leads from your website when you work with a team of digital marketing experts who put your business goals ahead of generic tactics. We work closely with your team to define your marketing goals before beginning a comprehensive and proprietary audit of your website. This Visibility Audit includes a review of:
traffic quality
trends and top sources
a technical SEO audit
content audit and page performance review
backlink audit
local and mobile-friendliness check
an analytics audit
competitive review
Unlike the auto-generated recommendations of other SEO audits, our unique process uses industry-standard applications and your own Google Analytics and Search Console data to glean deeper insight into your website's performance.
Using this information, our SEO team makes recommendations specific to your industry, goals, and website. You get a comprehensive report detailing our findings, recommendations, and best practices. We break down our findings into an easy-to-follow prioritized task list, which we use to guide our ongoing SEO work to reach your business goals.
SEO Upgrade Plans
BASIC
Level 1
Find & fix the issues that undermine your SEO.
$3000 /Month for 6 months*
---
Perfect for smaller websites, this minimalist plan will uncover and address issues that hinder growth. Our SEO experts will prioritize monthly tasks to make the most of your hours and maximize your ranking potential.
STANDARD
Level 2
Improve your rankings, increase qualified traffic.
$4000 /Month for 6 months*
---
This mid-range SEO package allows for more collaboration and time-intensive SEO tasks—including content creation— that can make even bigger improvements to your rankings and qualified traffic.
COMPLETE
Level 3
Make significant gains in your search performance.
$5000+/ /Month for 6 months*
---
Our most comprehensive package is well-suited for larger enterprise businesses or those that want to make significant gains in their search performance and require a more strategic approach. We provide much-needed support to small marketing teams to help break through the noise in highly competitive markets.
*Plan pricing is for a 6-month commitment, for websites with 2000 pages or fewer.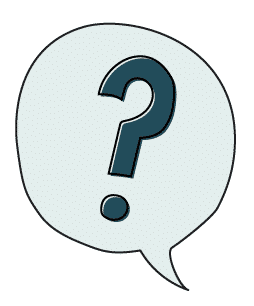 What's included in each SEO Upgrade plan.​
Our SEO Upgrade plans are built on more than a decade's experience helping businesses reach their digital visibility goals. We've packed each plan with the elements needed to make significant gains in keyword rankings and traffic, which will increase your website's ability to generate qualified leads and sales.
Project Manager
Your single point of contact who coordinates and reports on all SEO Upgrade activities. A project manager will clearly communicate project progress and ensure that everything runs smoothly.
Discovery
A detailed survey followed by a 1 – 2 hour working session facilitated by your project manager. Discovery helps us learn about your business goals so we can focus our SEO efforts on getting the results you deserve.
Visibility Audit
A comprehensive SEO audit of your website, covering all factors that influence your SEO. This includes a review of website traffic, page performance, keyword rankings, technical SEO elements, backlinks, local SEO, mobile-friendliness and a competitive market share analysis.
Audit Report & Task Lists
A presentation of our findings for each area. We break down our recommendations into prioritized task lists for your team, so you'll know exactly where to focus your resources.
6-Month SEO Checkup
A comparison of key metrics after 6 months with benchmarks from your Visibility Audit.
Task Hours (Vary Based on SEO Plan)
Monthly hours available for completing specific SEO tasks and consultation, with a focus on issues identified in our prioritized checklist. This can include SEO tasks such as on-page optimization, keyword research, technical optimization, and content creation.
Which SEO Upgrade plan is right for you?
Need help choosing the best SEO package for your goals and budget? Interested in adding digital advertising to the mix? Contact us for more information or a custom quote.
We couldn't be any more pleased with the results of the audit, and even more so with the PV team. What a group!!
Savco
Pure Visibility provided game-changing information that steadied our course and allowed us to maintain our superior search engine ranking.
GreenPath Financial Wellness
I wanted to thank everyone for all of your Very engaging, extremely knowledgeable and [they] do a great job answering the question you're trying to ask – even if you didn't ask the right question.
Service Brands International
Frequently Asked Questions
What is SEO?
SEO stands for search engine optimization and it's the strategic use of a variety of specialized tactics, including keyword research, on-page optimization, link building, and both technical and content optimization, to drive qualified traffic to a website by improving its organic (non-paid) rankings in search results.
With a good SEO strategy, you can rank higher on search engine results and drive more organic traffic to your website.
What is a Visibility Audit?
The Visibility Audit is our unique process for establishing the current status of your website's digital visibility, and it's the first step to any SEO project we tackle.
Unlike typical SEO website audits that use a single tool and auto-generated recommendations, our Visibility Audit includes a review of hundreds of checkpoints across eight key areas of SEO. Our digital visibility experts review your traffic, technical SEO, content, user experience (UX), analytics, backlinks, local SEO, and competition.
After your results are scored and compared to the competition, we use the information to pinpoint exactly what SEO tactics will be most effective at improving your website's rankings and increasing qualified traffic.
How do I measure SEO growth? How soon can I expect results?
The goal of SEO is to increase organic traffic, leads, and conversions. You can measure your progress with key performance indicators. Examples include:
Organic Sessions
Keyword Ranking
Leads
Pages Per Session
Page Load Time
Crawl Errors
Some KPIs can show results in only a month, but most take six months or longer to see results.
Why do you require a 6-month commitment for SEO?
Most SEO experts agree that it takes a minimum of 4-6 months to start seeing results for SEO, which build over time.
SEO Success Stories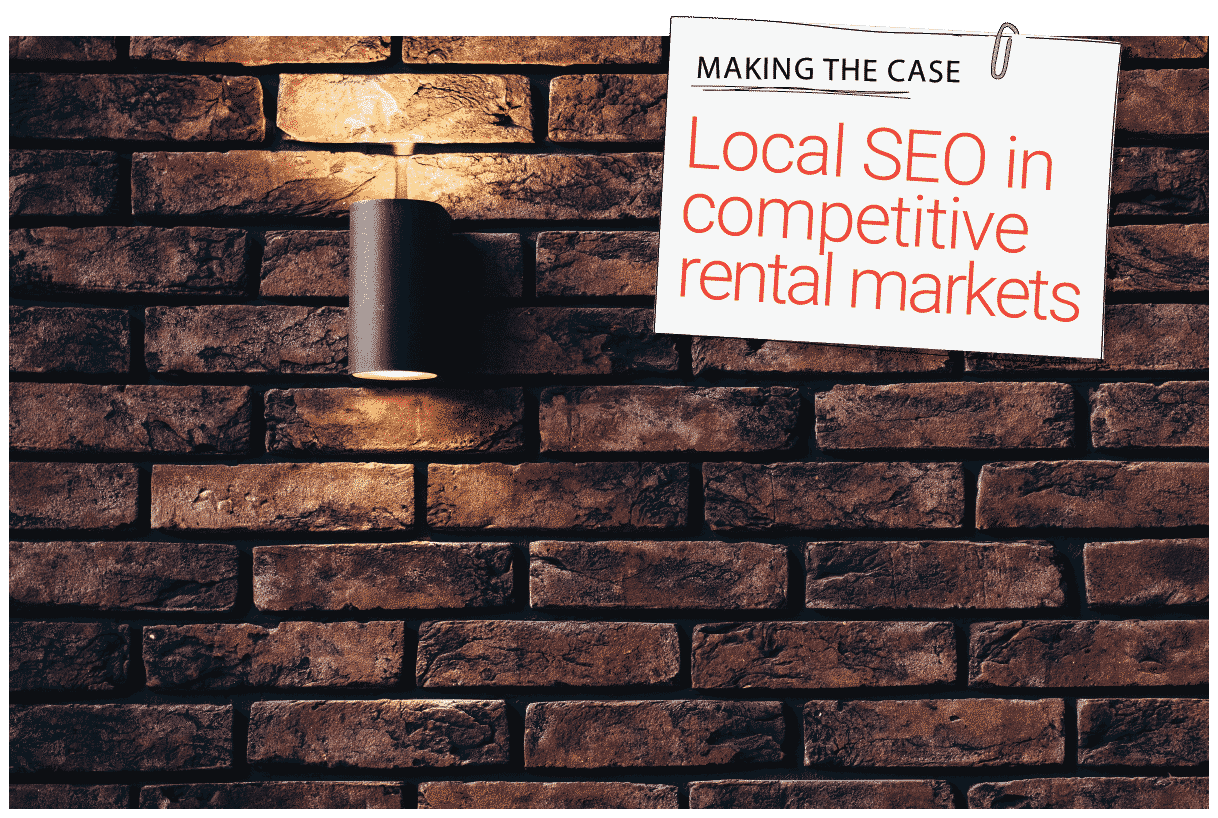 How a property management company signed 225% more leases with SEO and digital advertising
Property management companies often operate in aggressive markets. Properties face stiff competition for organic visibility and a higher cost to advertise online. These companies need to be both strategic with their digital advertising and follow SEO best practices to maximize their visibility in the search results. An experienced agency can help tailor your efforts for each property and make the most of your marketing budget.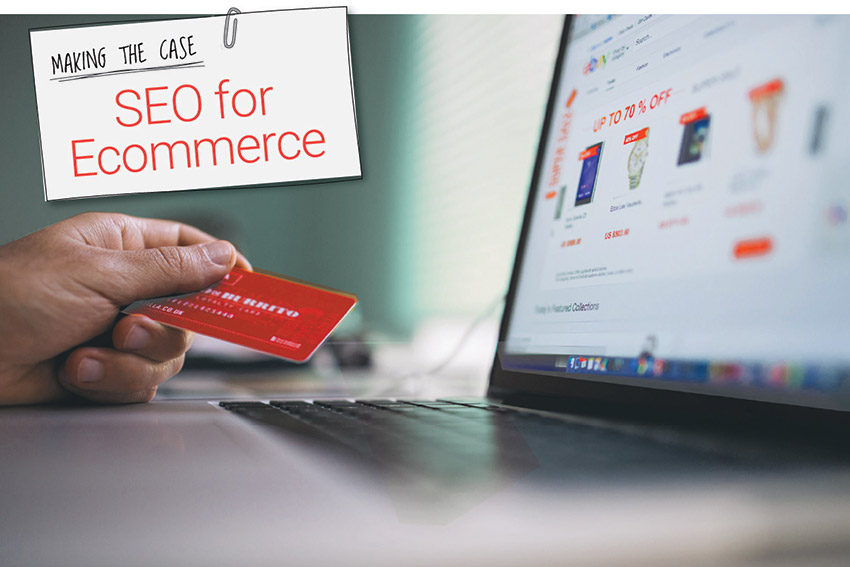 How an ecommerce company used SEO to outrank industry giants
Ecommerce companies face an uphill battle when it comes to online visibility. Amazon and other market leaders have strong domains and thousands of pages, making them hard to outrank in the search results. Because of these dominating Goliaths, small ecommerce companies are left to wonder if it's even worth the effort to invest in SEO.