Is it time to upgrade your SEO?
Boost your website to attract and retain qualified organic traffic with a combination of proven SEO tactics.
The most obvious goal of SEO is to drive traffic to your website, but even more important is attracting the right visitors. A sound organic search strategy will help improve your conversion rates, not just pageviews.
Our SEO Upgrade Plans are a comprehensive way to improve your website's rankings and traffic, and subsequently increase leads and sales. We work closely with your team to define your digital visibility goals, then pinpoint which optimization tactics will be most fruitful in reaching them. Our recommendations are prioritized to make the most impact and ensure your resources are not wasted with trial and error.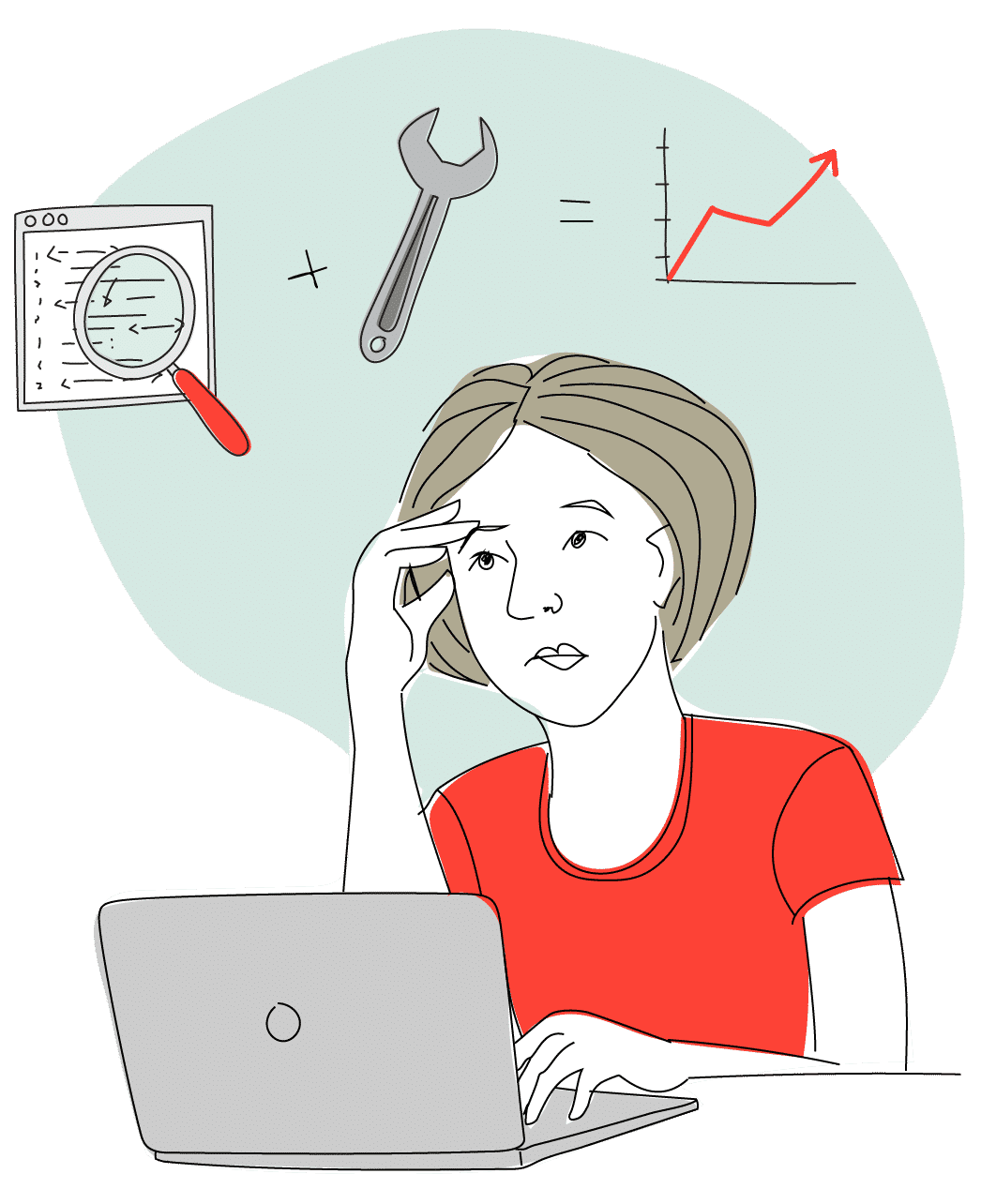 SEO Upgrade Plans
Our SEO Upgrade Plans are designed to kickstart your traffic and rankings.
Basic
Polish Up
Find & fix the issues that undermine your SEO.
$
3500
per month for 6 months
Dedicated account manager
Thorough discovery session
SEO auditing & analysis
Prioritized recommendations
Up to 10 monthly task hours
Get this plan
Standard
Tune Up
Improve your rankings, increase qualified traffic.
$
5000
per month for 6 months
Dedicated account manager
Thorough discovery session
SEO auditing & analysis
Prioritized recommendations
Up to 15 monthly task hours
Get this plan
Complete
Level Up
Make significant gains in your search performance.
$
6500
per month for 6 months
Dedicated account manager
Thorough discovery session
SEO auditing & analysis
Prioritized recommendations
6-month SEO Check-up
Up to 20 monthly task hours
Get this plan
Our SEO Process
Our SEO Upgrade Plans take six months to complete. While you should begin to see improvements to your digital visibility in as little as two or three months, this timeframe allows us to fine-tune your optimization to perform its best.
Discovery
We begin with a detailed intake survey. Afterwards your project manager facilitates an in-depth discovery session with your team.
Audit & Analysis
Our experts perform a Visibility Audit of your website. This includes all data collection and analysis of key SEO checkpoints.
Prioritized Task Lists
We present our findings and prioritize our recommendations, so you know exactly where to focus your efforts.
Optimization
Your monthly hours are used for specific SEO tasks, such as keyword research, on-page optimization, and content improvements.
Monthly Updates
Your project manager provides regular performance updates, so you stay on top of your gains in digital visibility.
After six months, we can continue to work with you on a month-by-month basis, tackling lower-priority tasks or providing ongoing SEO assistance—your rate will be reduced accordingly.
Pure Visibility is a very positive, culture-driven organization. Clearly the people within the company like and respect each other, they have a transparent environment, which means you as a client have a transparent environment with them.
Their staff never tires of combing through the details to extract the next significant step in honing our optimization. They always exceed my expectations and help me do my job in better ways. They deliver real, measurable results that directly affect our bottom line.
We were surprised to discover that there were different keywords that resonated with our clients. We were able to take these keyword findings and not only use them within our search engine marketing, but also our offline marketing, making our messaging overall improved.
From an ROI standpoint, our Google AdWords campaign's performance improved about 200% within the first three months we began working with Pure Visibility.
The biggest benefit of working with Pure Visibility is that we have more traffic visiting our site every day, and we are monitoring conversion rates to make sure that traffic is productive. Being able to track our online efforts, turn those leads over to our sales force, then see the increase in sold products is very exciting.
Very engaging, extremely knowledgeable and [they] do a great job answering the question you're trying to ask – even if you didn't ask the right question.
We couldn't be any more pleased with the results of the audit, and even more so with the PV team. What a group!!
Pure Visibility provided game-changing information that steadied our course and allowed us to maintain our superior search engine ranking.
Pure Visibility has provided us with excellent SEO support, including website audits, keyword research, and content creation. This effort has helped our overall organic traffic increase by 156% year-over-year.
Which SEO plan is right for you?
Need help choosing the best plan for your goals and budget? Interested in adding digital advertising to the mix? Contact us for more information or a custom quote.
SEO Success Stories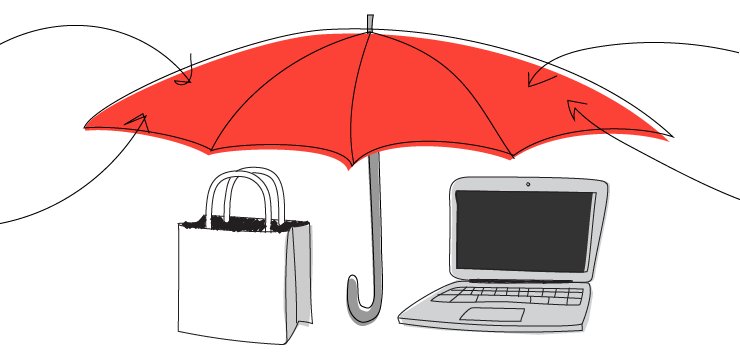 A telecommunications services provider's online catalog launch is bolstered by search engine optimization.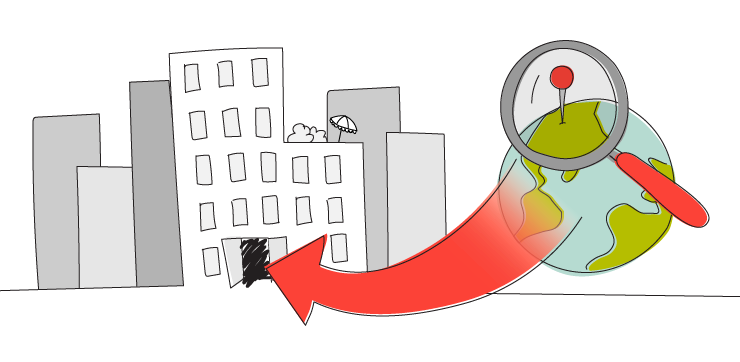 Local search optimization helped a property management company find the right tenants.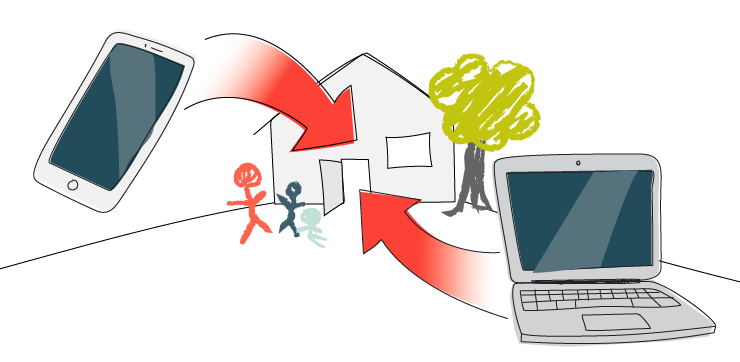 National childcare company improved perception in specific communities through local search optimization.