Ecommerce PPC: boost revenue with a data-driven strategy
PPC is the fastest way to drive qualified traffic to your website.
You know that increasing qualified traffic will increase sales. Pay-per-click e-commerce campaigns promote your product inventory on a variety of platforms to qualified leads.
Our PPC consultants help you pick the most effective platforms for your budget and business goals. Unlike other agencies, our campaigns are managed by career digital advertising experts, not an automated system.
Our data-driven strategies provide a strong ROI by attracting the right traffic to your site (those ready to buy), which boosts your overall revenue. Campaigns driven by data outperform those which rely solely on best practices or initial strategy.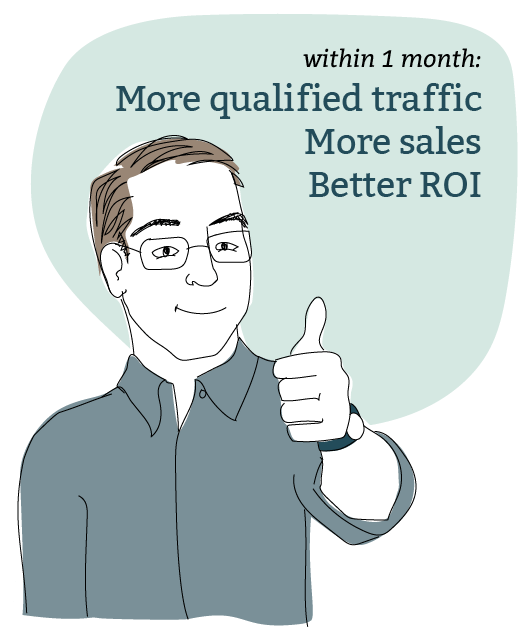 Get more sales from your PPC ads
Do you have an ecommerce website? Are you wondering if PPC will work for you? Answer a few quick questions and we'll schedule a call with you to discuss how pay-per-click advertising can help YOU reach your marketing goals.
Our pay-per-click optimization process
Our digital advertising contracts include everything you need to quickly increase qualified traffic to your website, without a long-term commitment.

Discover and Define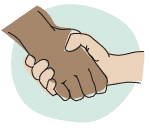 Your project begins with a detailed intake survey and discovery session with the Pure Visibility team.
You teach us about your business offerings, goals, and target audience.
From there we research which platforms will be most effective for your message, market, and budget.
We collaborate with you and your team to define KPIs and campaign management goals
PPC Audit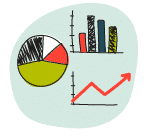 As part of the discovery and setup process, we review:
Review structure and performance of your existing accounts
Measure against our newly defined KPIs, and
Determine what has proven successful in the past, and what hasn't.
Keyword Research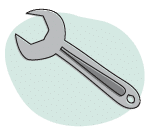 As we audit your existing ad accounts, we will also:
Conduct competitive PPC analysis
Perform industry and keyword research
This is part of the larger PPC strategy we will create to help you reach your unique business goals.
Ad Optimization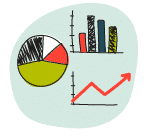 PPC campaign management by career experts, not an automated system.
We actively monitor your accounts to maximize the returns on your ad budget while preventing lags in performance.
Campaigns are regularly optimized to not only keep ads fresh and relevant, but to maximize your ROI.
Monthly Reporting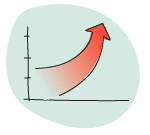 All along we keep you informed on your digital advertising success.
Once a month, we provide custom reporting tailored to your business goals
You get access to your own custom dashboard (which updates in real-time) so you can track the success of your campaigns and make data-driven decisions on your overall strategy.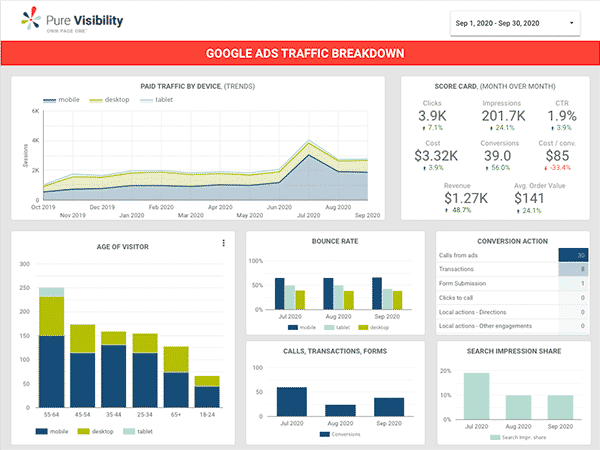 Are you ready to sell more products with PPC?
Put 15+ years of PPC expertise to work for you.
We've been managing digital advertising campaigns since 2005. We are a Google Partner and a Microsoft Advertising Partner. All of our accounts are managed by career experts who take the time to understand your business and goals, rather than an automated system.
How much should I pay for PPC management?
Most PPC agencies charge a one-time setup fee to create and/or configure the accounts on your chosen platform(s). Ongoing management is usually based on a percentage of ad spend, but can also be a set fee, depending on the type of work being done. At Pure Visibility, we pride ourselves on transparent pricing, and our base price starts at $2500 per month.
Read More: Digital Marketing Pricing: How Much Does PPC and SEO Cost?
Your PPC campaigns are managed by industry experts who take the time to understand your business and goals. Unlike other agencies, at Pure Visibility your PPC ad management and optimization are done by actual people — not an automated system — to maximize ROI and keep ads performing well.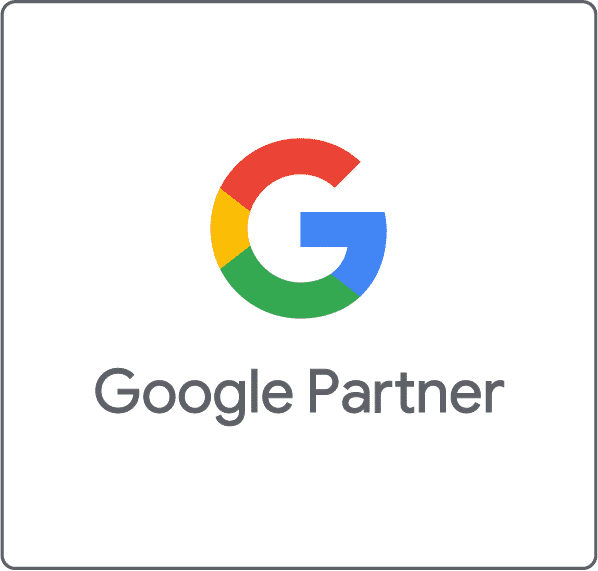 Ecommerce PPC campaign management with Pure Visibility
Ecommerce companies operate in a highly competitive marketplace dominated by national wholesalers and mammoth sites like Amazon.
When done right, PPC can help your product listings stand out amongst the thousands of options by serving ads to the most relevant audience (at the most relevant time).
Whether you're keeping your offerings top of mind with display and remarketing or owning page one with the Google Shopping Ads, a solid PPC campaign is a must-have for marketers who want to cut through the clutter and become more visible online.
Our PPC campaigns are managed by industry experts who take the time to understand your business and goals.
Unlike other agencies, Pure Visibility's PPC management and optimization is performed by career digital marketing experts— not an automated system — who know your business goals inside and out to maximize ROI and keep ads performing well.
With extensive keyword research, campaign build-outs, ongoing optimization, and custom reporting, you'll be able to easily track success and reach your campaign goals and objectives in the most cost-effective way possible.
Increase ROI from your paid campaigns
PPC Platforms and Programs
We regularly work with all the popular platforms for ecommerce PPC.
Google Search
On the Google Search Network, you can serve a variety of ads — including text ads, image ads, and Google Shopping ads — on the top of the page of search results or on search partners' websites.
Shopping Ads
Google Shopping Ads include an image and detailed information about your product to help searchers better understand your offerings and drive more qualified leads.
Paid Social Ads
Target niche markets in a cost-effective way with paid social advertisements.
PPC Reporting
Google Data Studio allows us to provide custom reporting and dashboards that are tailored to your business goals and track the performance (in near real-time) of your PPC campaigns.
Amazon PPC
As one of the largest ecommerce platforms, Amazon offers a variety of digital advertising options to its sellers to help you stand out in a crowded marketplace.
Display Ads
Raise brand awareness and keep your product top-of-mind with visual ads known as display advertising, promoted throughout the Display Network.
Remarketing Ads
Increase the likelihood of conversion by serving remarketing ads to people who have already visited your website.
Facebook PPC
Leverage the precision targeting power of Facebook and take advantage of a variety of ad types. You can define your own audience, reach people who have interacted with your business, or target people similar to your existing customers.
Related Posts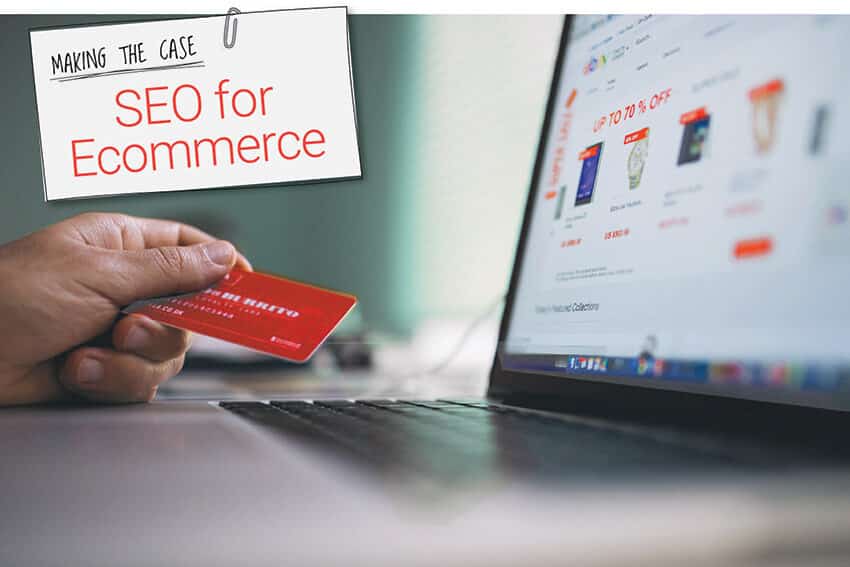 How an ecommerce company used SEO to outrank industry giants
Ecommerce companies face an uphill battle when it comes to online visibility. Amazon and other market leaders have strong domains and thousands of pages, making them hard to outrank in the search results. Because of these dominating Goliaths, small ecommerce companies are left to wonder if it's even worth the effort to invest in SEO.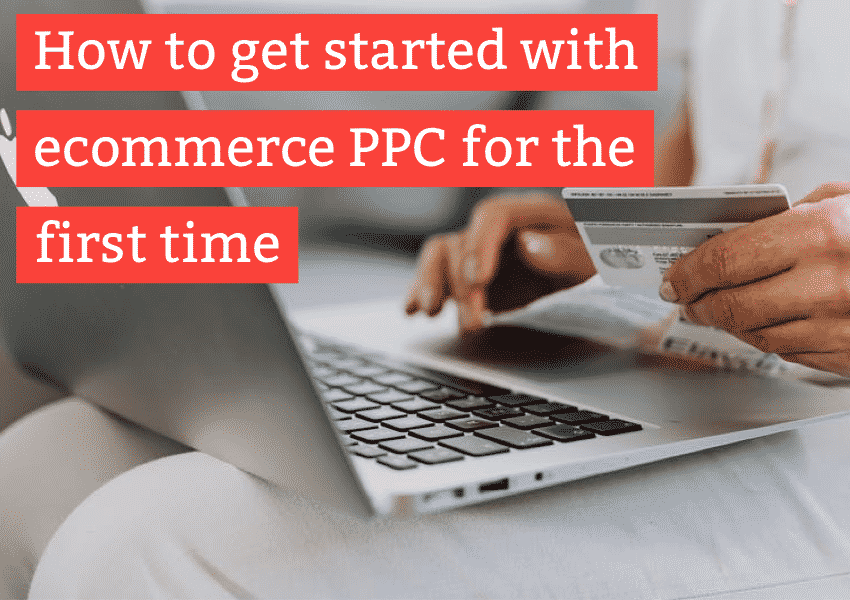 How to get started with ecommerce PPC for the first time
Selling products online can open up additional revenue streams for traditional brick and mortar companies. With ecommerce, businesses once confined to local markets can now sell products to people around the country, or even the world. But successfully shifting focus to online sales requires an understanding of digital marketing and how you can become more visible online. In the past…