Why Do Website Relaunches Fail?
Often, because top-performing content is unknowingly removed, rewritten, or buried, and effective SEO elements are not preserved.
No one goes into a website design intending for it to be less than a success. Especially not the website owner, but no less the designers, developers, and agencies responsible for the new website. Despite this, our SEO experts continue to get urgent requests from businesses after a recent website relaunch has unexpectedly caused a loss in traffic and conversions.
Take the guesswork out of your next redesign.
We developed our Redesign SEO Protection plans to help companies avoid an unsuccessful relaunch altogether. Our goal is to take the guesswork out of the redesign process and protect your investment by preventing the types of costly problems associated with ranking and traffic loss.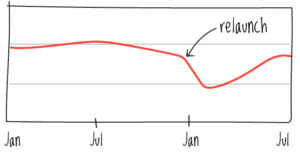 Typical Website Relaunch: Nearly 50% loss in keyword rankings and 6 months to recover.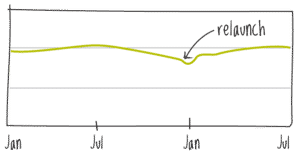 With Redesign SEO Protection: Small dip in rankings (10-20%) and quick recovery.

| | Typical Website Redesigns | With Redesign SEO Protection |
| --- | --- | --- |
| Website Audit | An audit may be performed, but developers often rely on the auto-generated results of a single (and often free) tool and its generic recommendations. | We collect data from several sources, using various industry-standard applications. Our experts analyze and evaluate it in light of the information gleaned through your discovery session to create custom recommendations for your website. |
| Content & Structure | Needless and detrimental changes to the structure and content of a website are often made for design reasons, without a full understanding of how they will negatively impact SEO. | We provide recommendations for improving your website structure and content only when it will benefit your traffic and rankings. If changes must be made for business or UX reasons, we ensure a plan is in place to mitigate likely SEO issues. |
| Redirects | The process of redirecting traffic for any URLs that are changing often gets overlooked. This results in broken links to the new website. | We identify all pages that will require 301 redirects to keep traffic flowing. Our experts can assist with writing redirects and will make sure they are properly set up for relaunch. |
| On-page SEO | Automated data migrations are often used to transfer content from the old website to the new one, but this process often leaves valuable SEO tags behind. WordPress and other CMSs will replace the lost info with useless, auto-generated tags. | Keeping the successful SEO elements of your website is a top priority and we will work with your developers to ensure optimized tags are not lost in migration. We will also identify pages that can benefit from SEO improvements and make recommendations. |
| Technical SEO | Small technical details that have a significant effect on a website's ability to be indexed and rank well are overlooked because developers are focused on functionality or look and feel. | We specifically check critical technical elements during development and immediately before launch, to prevent any indexation issues or ranking penalties. |
| Post-launch Rankings | Businesses who engage us after a failed relaunch had nearly a 50% loss in keyword rankings, and it took and average of 6 months to recover. | Clients who work with us throughout the redesign process experience only a small dip in rankings, about 10-20%, and have a quick recovery, within weeks not months. |
| SEO Expertise | The expert designers and developers working on your website aren't necessarily experts in SEO. | Our team is comprised of career SEO experts; this is all they do. |
Website Redesign SEO Protection pays for itself.
If you've experienced a significant loss in traffic and rankings after a relaunch, you know the financial toll compounds weekly. Outside the immediate cost of figuring out what went wrong and fixing it, the loss in revenue when traffic drops is the real burden. Once your website's search rankings are lost, it takes months to rebuild them.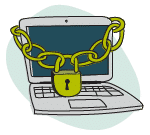 Safeguard your website.
Protect your new website from devastating traffic and revenue loss.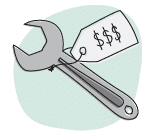 Avoid unplanned costs.
Prevent expensive and unplanned development fixes after relaunch.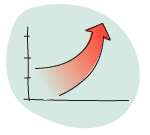 Relaunch for growth.
Be ahead of the game with a website optimized for growth from day one.
Pure Visibility has provided us with excellent SEO support, including website audits, keyword research, and content creation. This effort has helped our overall organic traffic increase by 156% year-over-year.
Pure Visibility provided game-changing information that steadied our course and allowed us to maintain our superior search engine ranking.
We couldn't be any more pleased with the results of the audit, and even more so with the PV team. What a group!!
Very engaging, extremely knowledgeable and [they] do a great job answering the question you're trying to ask – even if you didn't ask the right question.
The biggest benefit of working with Pure Visibility is that we have more traffic visiting our site every day, and we are monitoring conversion rates to make sure that traffic is productive. Being able to track our online efforts, turn those leads over to our sales force, then see the increase in sold products is very exciting.
From an ROI standpoint, our Google AdWords campaign's performance improved about 200% within the first three months we began working with Pure Visibility.
We were surprised to discover that there were different keywords that resonated with our clients. We were able to take these keyword findings and not only use them within our search engine marketing, but also our offline marketing, making our messaging overall improved.
Their staff never tires of combing through the details to extract the next significant step in honing our optimization. They always exceed my expectations and help me do my job in better ways. They deliver real, measurable results that directly affect our bottom line.
We couldn't be any more pleased with the results of the audit, and even more so with the PV team. What a group!!
Be ahead of the game with a website optimized for growth from day one.
Pure Visibility is a very positive, culture-driven organization. Clearly the people within the company like and respect each other, they have a transparent environment, which means you as a client have a transparent environment with them.
Redesign your website with confidence!
A Website Redesign Audit will help you eliminate the guesswork of planning, reduce stress on your team, and allow you to relaunch your new website with confidence! Fill out our form to find out more.
Related Posts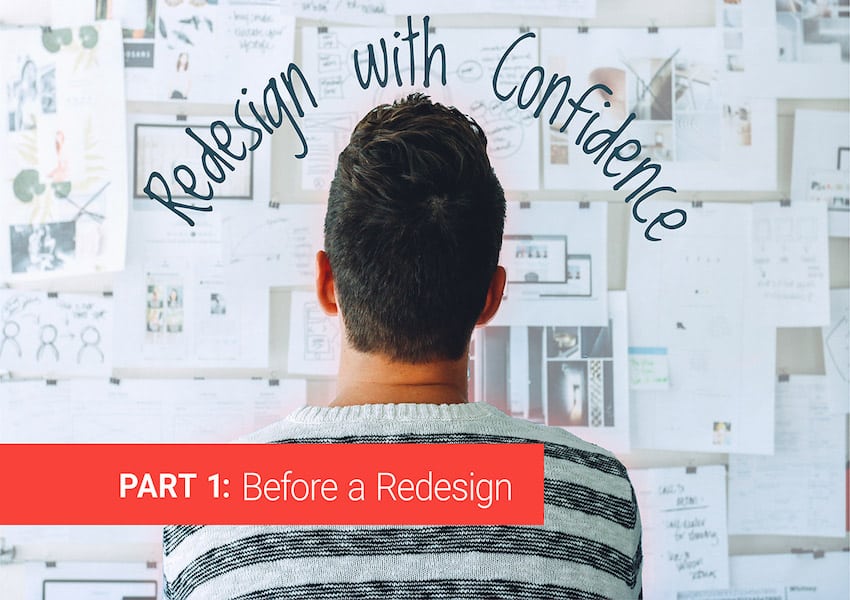 Preparing for a website redesign can be a nightmare for marketers. Although you'll likely have a web design team on hand to help you along the way, it's the marketing team that will ultimately be responsible for the success or failure of a relaunch. And there are many moving parts…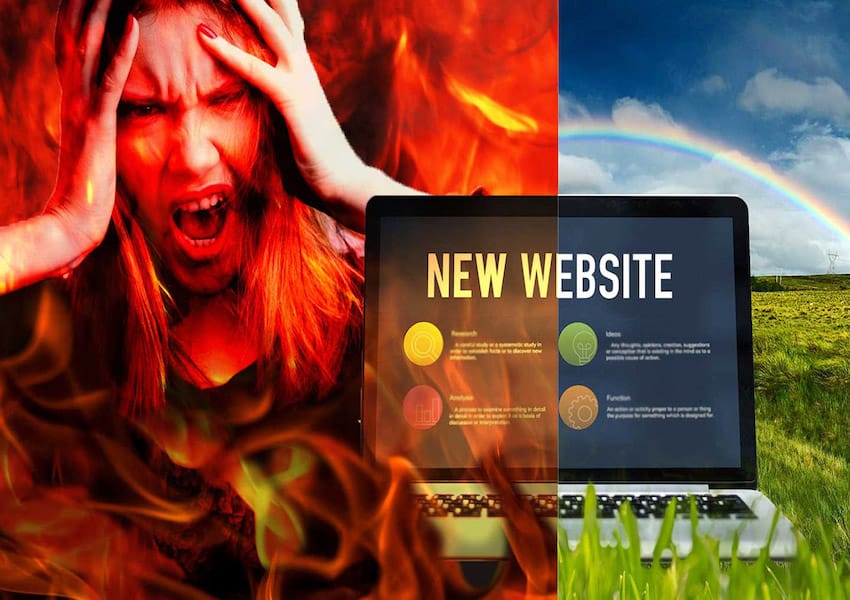 It's little known that in early drafts of Inferno, Dante had envisioned a 10th ring of Hell, where marketers were damned to eternally undertake a corporate website redesign. If that barely sounds like hyperbole to you, know you're among friends. We meet a lot of our clients when they are…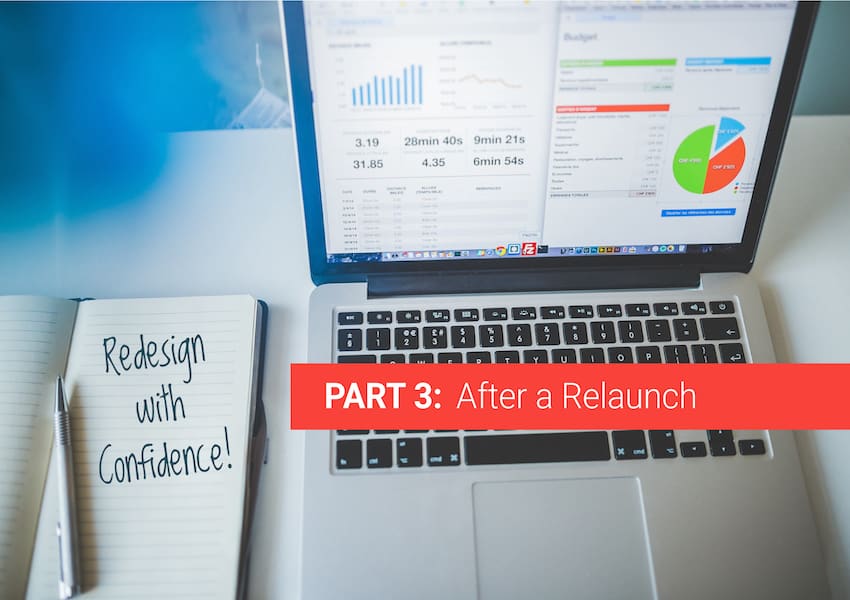 With your website launched, it's tempting to kick back and relax; unfortunately, the weeks immediately after a relaunch are the most critical for your website and online presence as a whole. Problems can quickly build and snowball as search engines crawl and index your new website, making it crucial that…