For many marketers, a website redesign will be one of the most expensive line items in their budget. Website redesigns can run anywhere between $15,000-200,000+, and companies stand to lose much more if the redesign is handled poorly. Common issues that plague website relaunches, such as changing URL structures and rewriting effective content, can lead to a significant loss in rankings, traffic, and sales.
With so much at stake, there is significant pressure on web developers to understand and execute best practices for website redesign SEO so that a relaunched website not only retains its existing rankings, but is set up for ongoing success.
Unfortunately, some developer teams jump in without taking the time to first understand what works and what doesn't about the client's website, or they take a "one size fits all" approach to redesign. Too often we hear suggestions that someone delete any blog more than a few years old, or that a page be rewritten for the sake of being rewritten — but these assumptions about what is performing well can destroy valuable content and backlinks, and take months to rebuild.
Good website redesign SEO requires an analytical, data-driven approach. Developers should be able to pinpoint a website's strengths so they can protect and build on them, as well as the weaknesses that can be safely removed without harming the client's bottom line.
Avoiding common mistakes during redesign
As we mentioned, one of the biggest mistakes a developer can make when approaching a redesign is not taking the time to fully understand the client and their website before diving in.
"We have found that a good define phase actually saves time and money in the long run. It may feel like more work up front, but it eliminates mistakes and having to program elements two or three times. It is similar to the simple rule a carpenter would follow, 'measure twice and cut once' to avoid wasting lumber or having to re-cut wood because it was too short."
This approach also applies to good SEO. A thorough discovery and audit phase will help identify and address potential issues as quickly and efficiently as possible.
What you should know before redesign
So what information should a developer gather before starting?
Understanding who the client is and the work they do is key. Bowen says developers should know who the audience is, what they need, and why they need it, while Aimee Zoyes of Zoyes Creative says developers should be familiar with the brand's strategy and story.
Naturally, developers will also want to know more about the website and the driving factors behind the redesign. This will help verify that the redesigned website aligns with client expectations and does what it needs to do.
Christine Golus of Q LTD, for example, recommends that developers know: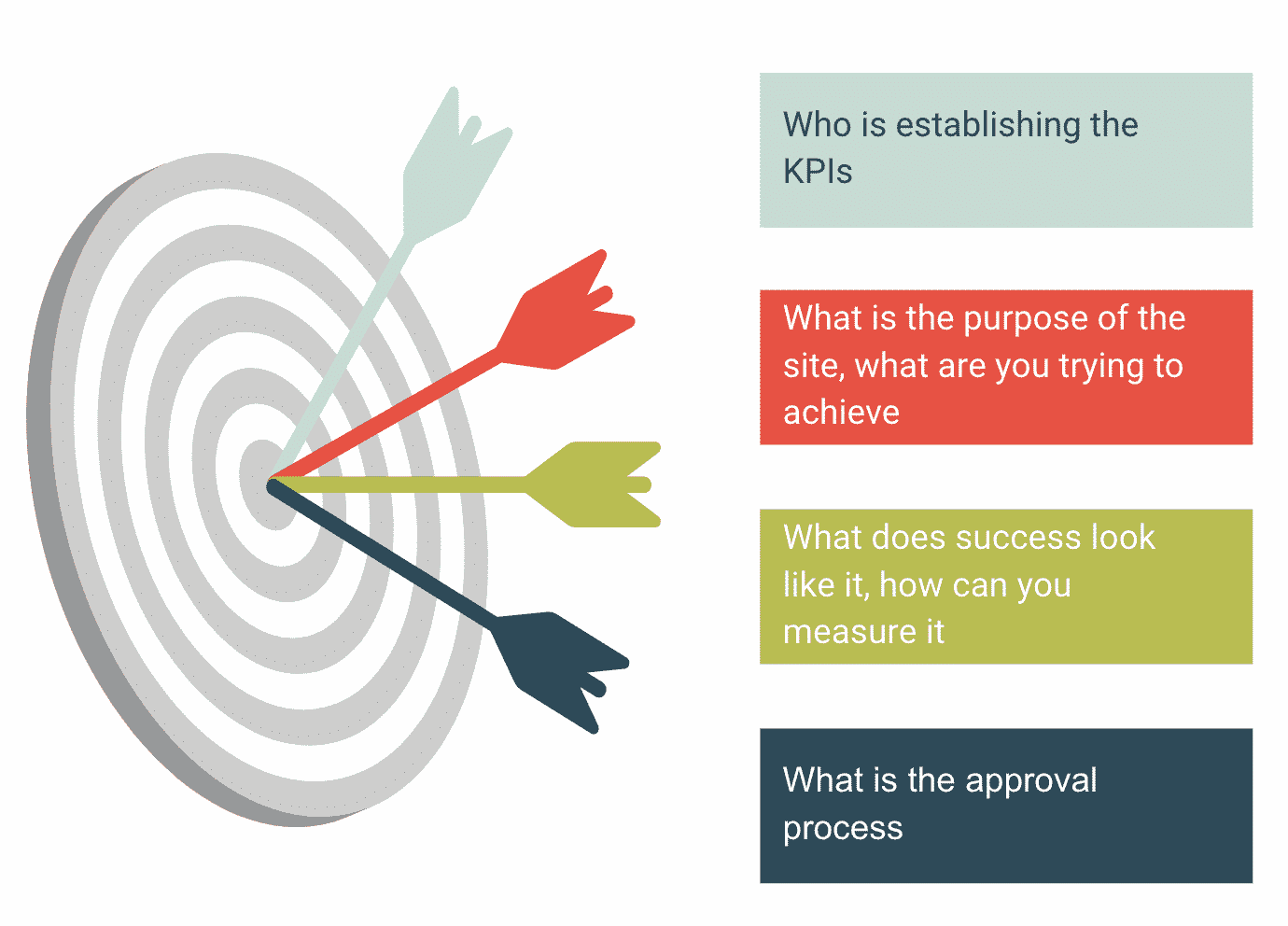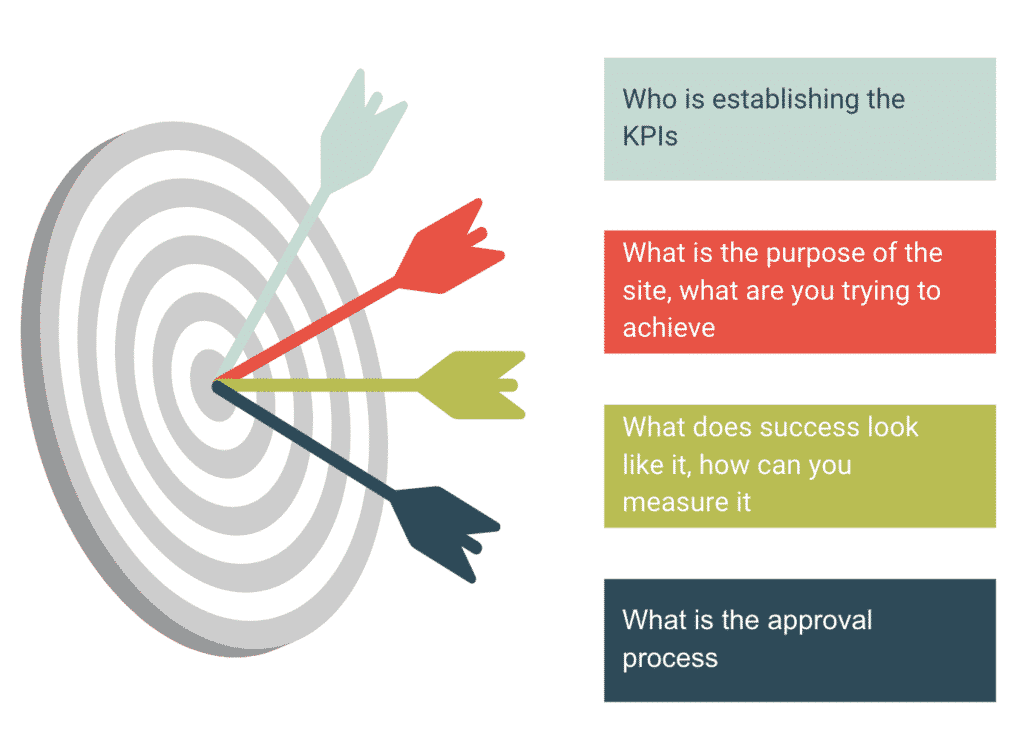 This information can give more context to the redesign and help inform choices moving forward, but the work isn't done yet! From a SEO perspective, developers should also learn what pages or elements are performing well, what can be better optimized, and what can be removed completely.
To do this, developers will need to conduct a thorough audit of the existing website to evaluate its technical foundation, content, backlinks, and competitors. These are some of the most important factors to ranking well organically and providing a strong ROI on the redesign.
When combined with the insights about client branding, strategy, and audience, you will have a website that looks and functions at its best to keep clients happy and help them hit their KPIs.
Safeguarding your website redesign SEO
With that being said, web developers and designers are not necessarily SEO experts. They may lack the capacity or knowledge to preserve SEO on a page-by-page basis, instead relying on a single audit tool (and its generic recommendations) to make decisions about the technical details of the website. This can leave valuable data behind during migration.
Collaborating with a SEO specialist can give developers the freedom to focus on what they do best and make sure the relaunch goes smoothly.
"SEO partners help fill in gaps of services we either don't have the capacity to provide or simply don't have the expertise. They have helped us in define and discovery, web marketing strategy, and many other ways that help our clients succeed."
These types of partnerships also ensure that a website relaunch keeps a client's rankings and traffic as steady as possible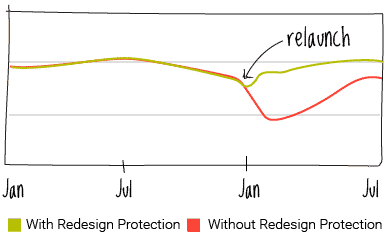 "The internet is a complicated place! SEO helps our clients remain visible and findable and successful."
At Pure Visibility, we have experience collaborating with web design and development teams to safeguard new websites from traffic and revenue loss, and avoid the unplanned (and costly) post-launch fixes that upset clients. When you redesign with SEO in mind, you'll have a website that is optimized for growth from day one.
"Bringing on an SEO specialist like PV extends the value of our client's investment with us. Once we create the site, driving traffic increases the ROI significantly."
Website redesign FAQs
On average, how much does it cost to redesign a website?
Website redesigns can run anywhere between $15,000-200,000+.
What factors affect the price of a website redesign?
Factors that can affect the cost of a website redesign include: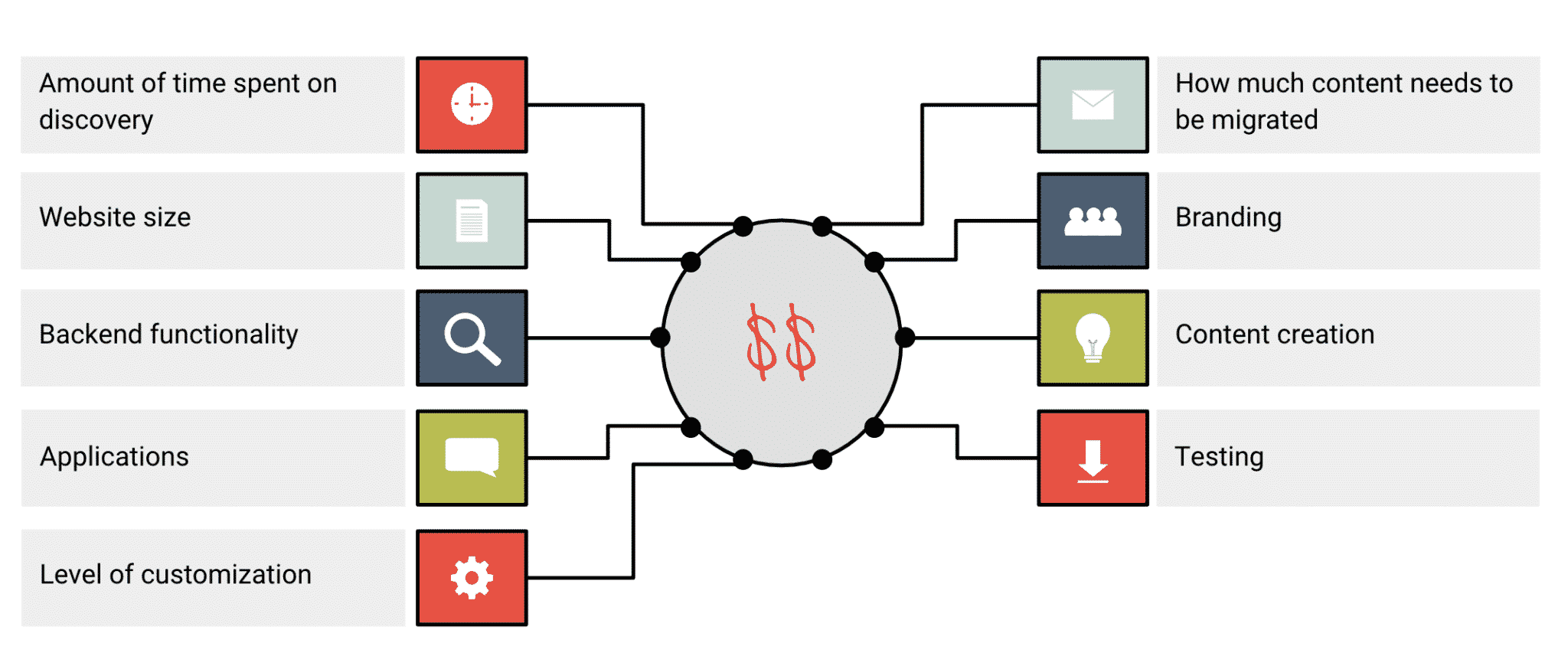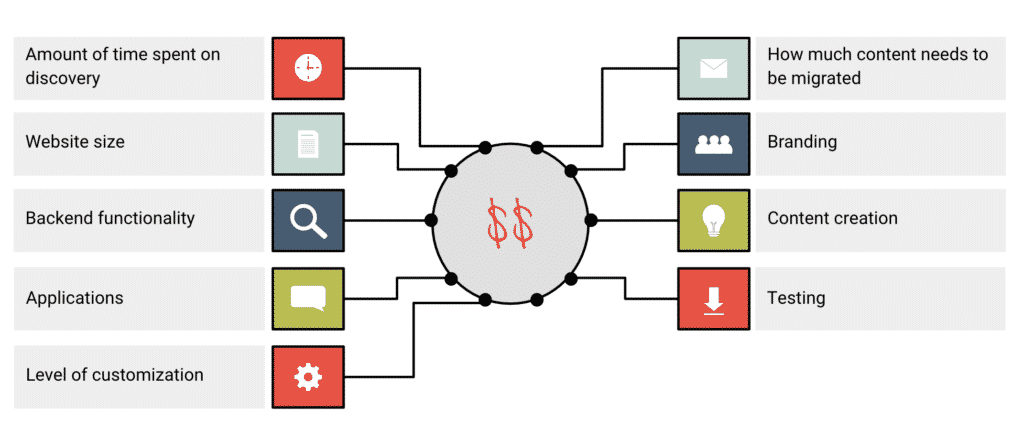 How long does it take to redesign a website?
Depending on the complexity, size of the website, and your development team, a redesign typically takes anywhere from six months to a year.
How often should you redesign your website?
Some marketers believe that websites need an overhaul every two to three years, but this is not always the case. You should evaluate the website's performance, functionality, and usability to determine whether you need to redesign all at once; an iterative design approach is often more practical and less damaging to your organic visibility.

Download our case study on the Benefits of an SEO Focused Website Redesign
What are the benefits of a website redesign?
A website redesign can be used to update security, implement new technology and features, and improve both SEO and accessibility. Redesigns can also be used to refresh or re-align a brand.


Thank you to Bill Bowen (Octane Design), Aimee Zoyes (Zoyes Creative), and Christine Golus (Q LTD) for contributing their expertise for this article!
Looking for actionable advice on website redesign SEO?