Google's recent emphasis on page experience means your website performance can make or break your organic visibility. User experience and page speed are playing an increasingly important role in how your content is ranked, leaving many marketers scrambling to update their websites.
Unfortunately, website redesigns are a significant undertaking for marketers, especially those inexperienced in search engine optimization (SEO). And undertaking any type of website refresh without a strategy in mind can actually cause more harm than good.
Whether you're doing a complete website overhaul or tackling your updates in phases, it's important to follow website redesign best practices. When done right, these changes can give your rankings and traffic a major boost.
Why strategic website redesign is important
Some marketers mistakenly believe that a website redesign is a surefire way to rank better and drive more traffic. In fact, it's ingrained in many marketers' minds that a complete overhaul is needed every two or three years — but that simply isn't true!
The reality is that every website redesign has the potential to tank your rankings. Changes to design, architecture, and content can put your organic visibility at risk if you don't fully understand what elements of your website are driving traffic in the first place. Good website redesign SEO means taking the time to pinpoint your current website's strengths so you can build on them and identifying its weaknesses so you know what can safely be eliminated. You never want to change your URLs, rewrite content, or delete pages — all common redesign tasks — without first understanding its impact on your SEO.
In fact, during this process, you may find that your website doesn't need a full redesign at all! Modern content management systems, like WordPress and Drupal, give you the option of an iterative design approach that allows you to work in planned phases. These regular, incremental updates can be a major boon for organic visibility when done strategically.
Improving keyword rankings with a website redesign
With the Page Experience Update rolling out in June 2021, Pure Visibility was motivated to make some long-needed changes to the website to better optimize for Core Web Vitals and overall visibility.
Our team decided to make the most of its limited resources and be strategic about our redesign. Instead of an entire website overhaul that traditional redesigns call for, we decided to first focus on foundational updates that would improve page speed and usability. Our goal was to make the website faster and more user-friendly for both our visitors and our own marketers.
Here are some of the strategies we used, what you can take away for your own redesign, and how these changes gave us a boost to our rankings and organic traffic.
Picking a faster WordPress theme
This website refresh began with research around a new WordPress theme that would be fast and light on code. We eventually decided on the Astra WordPress theme, which we found lightweight and easy to use.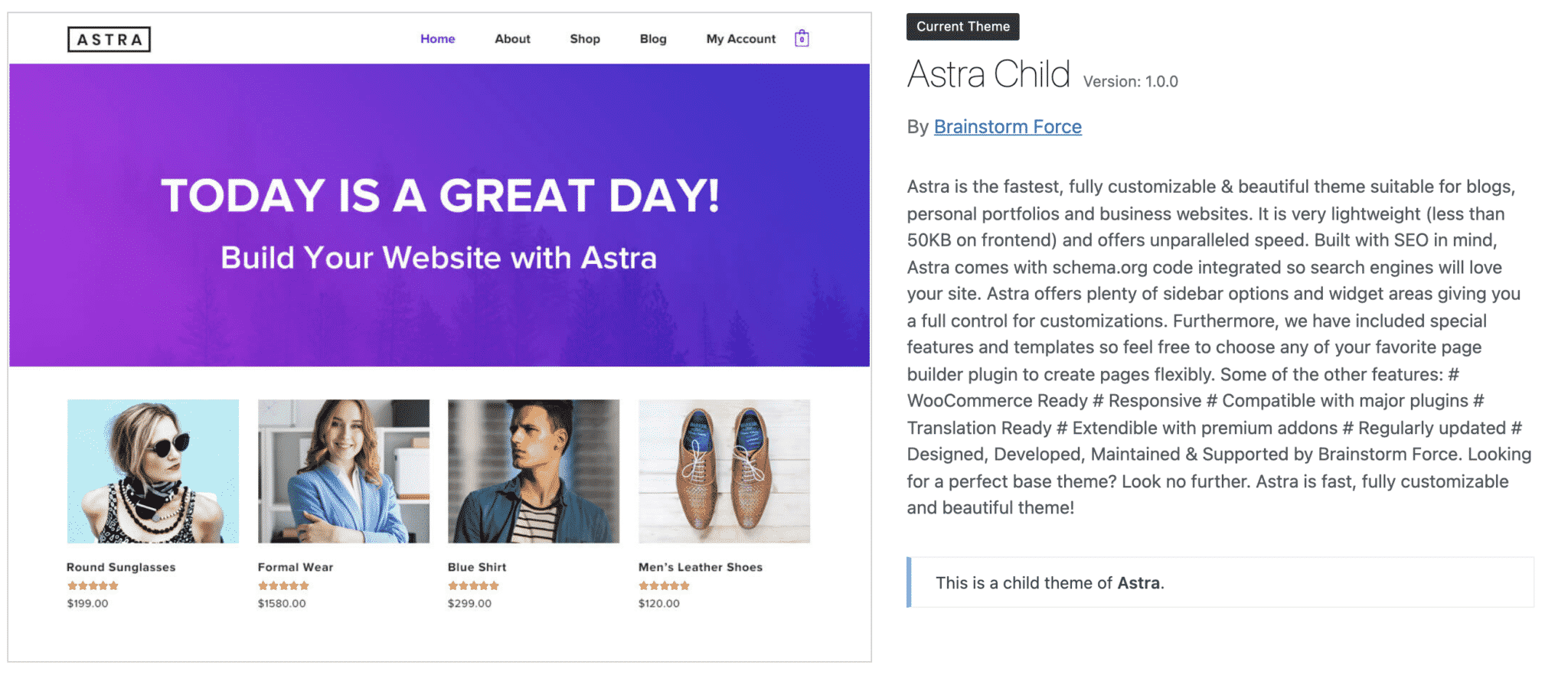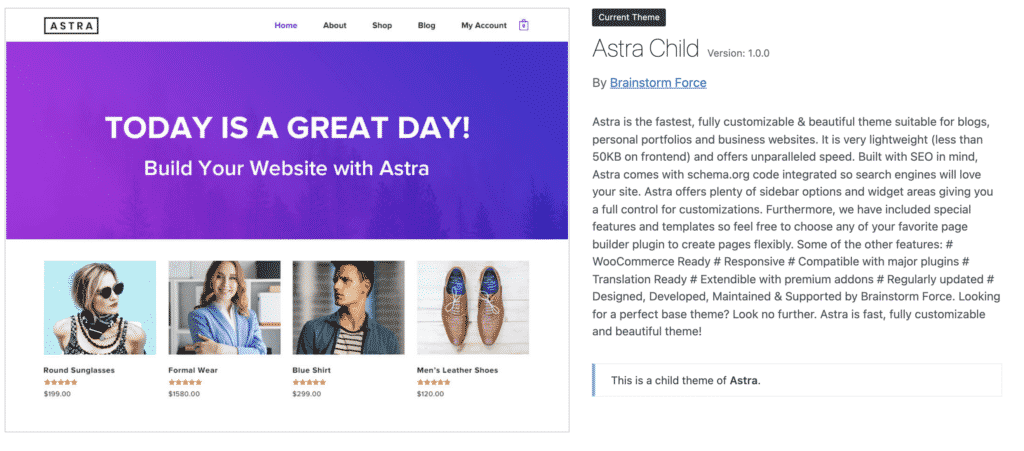 Takeaway: WordPress is the most popular content management system in the world and commands 40% of website market share. (source) That being said, not all themes are created equal. When picking a WordPress theme, look for something responsive, user-friendly, and secure. Avoid bloated code that could slow down your website or leave it vulnerable to hackers.
Eliminating custom CSS
Once we had made a decision on the theme we began eliminating custom CSS that was bogging down the existing site load. This is a common problem for many marketers and developers who want to customize some element of their website.
In that same vein, we moved off of Elementor, which was the main culprit for slow loading on the old website. The website builder was adding unnecessary code and made it difficult for non-developers to manage the website.
Takeaway: Although customization for little things here and there is fine, these changes can build up over time. Eventually, there's so much custom CSS that it slows down the website and makes it harder to manage. Make sure to customize carefully.
Switching servers
Since we wanted to make our website easy to manage for our internal team, we also decided to switch servers to Kinsta. We found Kinsta servers to be much more affordable than what we were currently using, but with many of the same offerings as larger competitors. The user interface for the admin panel was more intuitive, with straightforward documentation in the knowledge base.
Takeaway: Some servers are aimed specifically at developers, making them harder for your marketing team to manage. Companies without a dedicated developer (and even those with one!) should look for a user-friendly server so changes can be made easily.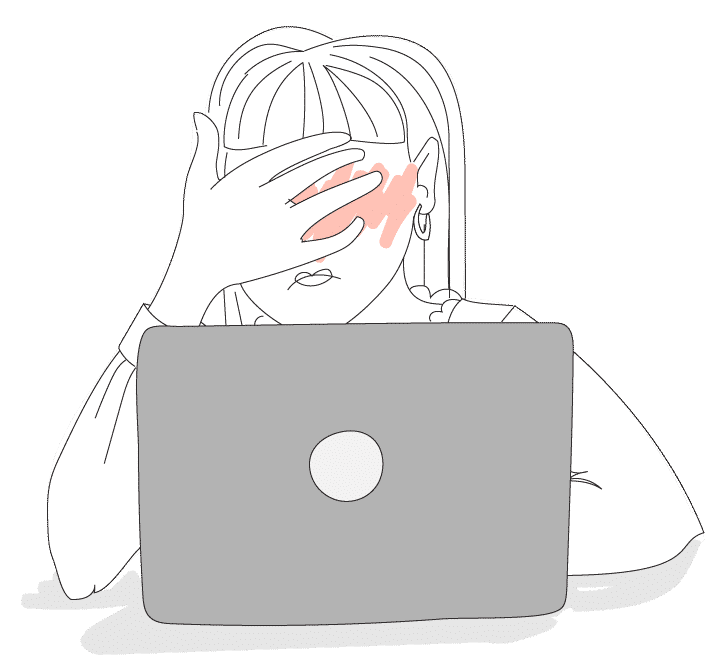 Removing unnecessary WordPress plugins
Kinsta's setup doesn't let you use the Autoptimize plugin, which turned out to be beneficial — the plugin can slow down the website if not used correctly. We took the redesign as an opportunity to remove other unnecessary plugins as well.
Takeaway: Unnecessary plugins can bog down your loading times and leave you more vulnerable to security risks. Audit your plugins and keep only what you need.
Utilizing a Content Delivery Network
To further speed up our website, we decided to utilize a content delivery network (CDN), which was easily set up through Kinsta. This change was responsible for a lot of the lift that sped up our pages post-relaunch, especially for images.
Takeaway: A CDN uses cached content to quickly and reliably serve website visitors. Consider implementing for better website performance.
Website redesign results
Page speed improvements
The changes we made during this stage of the redesign helped our pages load more quickly for a better user experience.
After relaunch, our grade in GTmetrix rose from a "B" to an "A".
Our performance in PageSpeed Insights for desktop also saw an improvement, moving from a score of 83 to 94.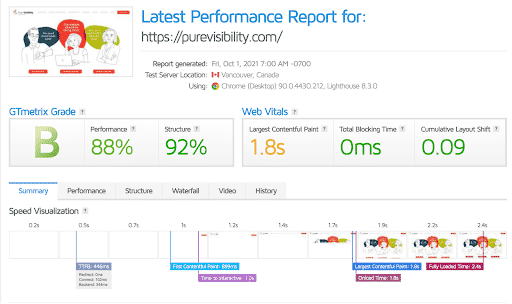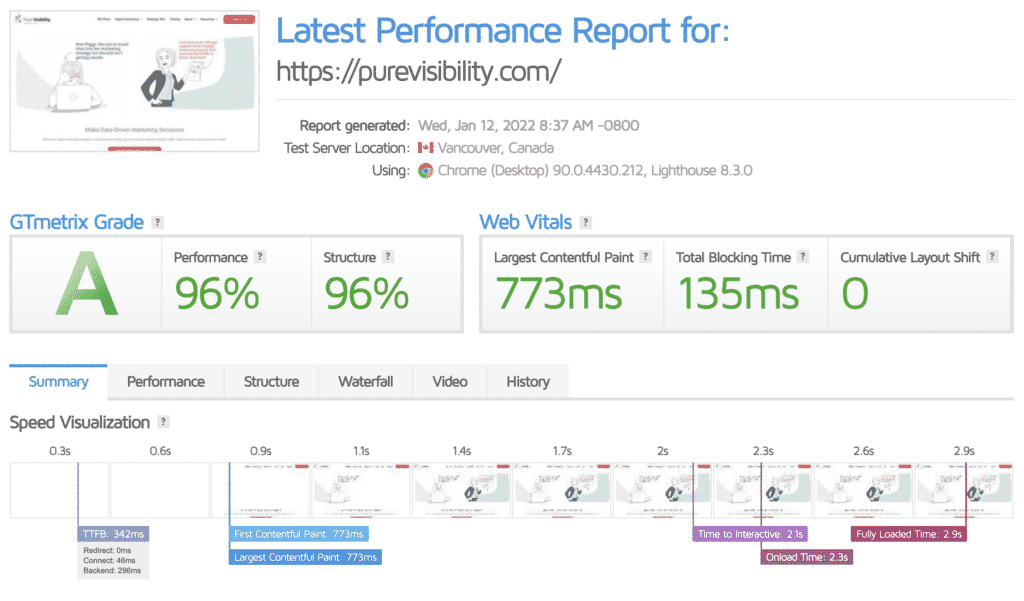 SEO improvements
These strategic changes also helped us become more competitive in the search results. Just three months after launch our website not only ranked for more keywords overall, but had more keywords ranking on the first page of search results:
From 2,841 total keywords to 5,964 (110% increase)
From 424 page one rankings to 578 (36% increase)


Since less than 25% of people visit the second page of search results, it's unsurprising that this boost to page one rankings also created an uptick in organic visits. During the three months post-launch, our organic traffic increased by 85% compared to the same time period last year.
Our keyword rankings have continued to climb over time, and with the most significant issues taken care of, we can now move on to phase two and focus on revamping copy, tweaking calls-to-action, and implementing other, more traditional redesign efforts!
A strategic website redesign can maximize your organic visibility
Companies with low-performing websites may not need to overhaul their website to improve organic visibility. Making strategic changes with website redesign SEO in mind can protect your current rankings and build on your website's strengths for further growth.