Return on investment (ROI) is a top concern for marketers running digital ads. Yet many of the prospects we talk to don't have their Analytics set up properly to accurately measure ROI or strategically optimize their ad campaigns.
To maximize ROI of a PPC campaign, you need to determine your goal(s) and be able to effectively measure them. If you are not measuring PPC campaigns in Google Analytics you could potentially be leaving money on the table!
Here's what you need to know about setting up Google Analytics for PPC:
Why is Google Analytics important?
Google Analytics is a tool that gives you a better understanding of what people do when they arrive on your website by collecting data related to marketing actions and buyer journeys. It provides statistics and analytics for PPC, SEO, and other marketing purposes. Collecting this data gives digital marketers insight into what is working and what needs to be improved. It also allows you to measure advertising ROI by tracking conversions.
On July 1, 2023, standard Google Analytics will no longer process data and new data will only flow into GA4 or Google Analytics 4, the next generation of Google Analytics. GA4 is designed for the future of measurement, including collecting both website and app data, privacy controls such as cookieless tracking, predictive capabilities, and more.
What is important when setting up Google Analytics for PPC?
When setting up Google Analytics for PPC, it is important to have clear goals set up.
Analytics goals can include:
a pageview
time spent on a page
specific button click
video play
form submission
Once your goal is set in Google Analytics you will need to import that goal into Google Ads so that it's tracking and attributing properly. Attributing your ads allows you to see which keywords lead to a conversion. If this is not set up properly, you won't know how to optimize campaigns to best reach your goals.
The biggest difference with GA4 and Universal Analytics is the measurement model. What could be tracked as goals in Google Analytics is now captured as "events" in GA4. Universal Analytics would record multiple user interactions on a website within a predefined time frame. By contrast, GA's measurement model is based on events where every single user interaction is captured as an event. This allows us to track every event, allowing more flexibility in what is tracked and the insights gained.
What should you check before launching digital ads?
Before launching ads, it is crucial to thoroughly audit your Google Analytics setup to check that goals are set up correctly and functioning the way they should. After auditing and implementing any needed changes, it is also important to run tests to ensure that everything is firing and tracking properly.
At Pure Visibility, for example, testing Analytics setup is part of our checklist prior to launching ads. Our team makes sure you are correctly tracking the most important goals for your business and use these metrics to make data-driven decisions when optimizing campaigns to maximize your ROI.
How does your Analytics setup impact results and how PPC campaigns are managed?
Marketers and C-suite are very interested in seeing how digital marketing dollars are spent and what return they are getting on that spend. If Analytics is not set up correctly, it is difficult to prove that marketing dollars were spent effectively.
With the help of Analytics, we can figure out the Customer Acquisition Cost by taking the total amount of money spent in sales and marketing and divide that by the total number of conversions in a given time period. If we understand this number, we have a goal to work toward when optimizing our PPC campaigns.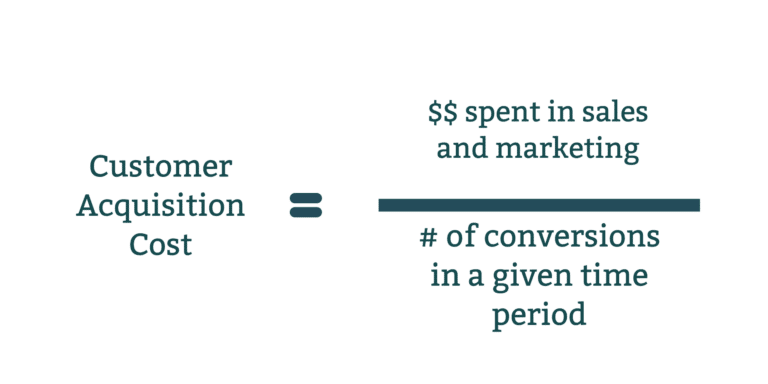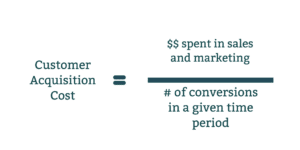 Furthermore, when setting up PPC campaigns we are able to tell the Google Ads algorithm that we want our campaigns to be shown to people who are most likely to complete the goals we have set up. If Analytics is not set up with correct goals and connected to Google Ads, then Google is not able to understand what a goal is and won't be able to understand what goal to work toward.
Setting up Analytics properly also allows us to get deeper insights into our Google Ads PPC campaigns, which allows us to optimize better. It can help identify different opportunities such as audiences we can target, keyword research based on search volume, and determine the best time of day to schedule ads.
Google Analytics resources
Managing successful PPC campaigns
Of course, a good Analytics setup isn't the only thing you need to run a successful PPC campaign. To get the highest ROI, you need to also understand how to interpret the data you're getting from Analytics so you can optimize your ads, maximize your ad budget, and prevent lags in performance.
If you don't have the expertise or time to properly manage your PPC campaigns, it may be more cost effective to outsource your ads management to an agency. These agencies often have the expertise needed to provide better, more customized campaigns for your business, including strategies that work best for specific industries.
At Pure Visibility, for example, we've been managing digital ad campaigns since 2005. Unlike some other PPC agencies, all of our accounts are managed by career experts who take the time to understand your business and goals — not an automated system. We provide expert digital advertising management and optimization, focused on achieving the greatest ROI for your budget.
Interested in learning more? Just answer a couple quick questions and we will contact you to schedule a time to discuss how digital advertising can help you reach your business goals.