Are you wondering how to budget for digital marketing? SEO and PPC are both highly effective marketing channels when handled correctly. Unfortunately, many in-house marketing teams lack the time or expertise to create and implement multiple digital marketing strategies.
Although it may feel counterproductive at first, marketing managers who want to make the most of their marketing budget should consider outsourcing this work to an experienced agency partner.
By hiring a specialty agency to handle your SEO and PPC, you can save your in-house team time and allow them to focus on what they're best at, while also creating a strong ROI — a good digital marketing agency can pay for itself by implementing a customized strategy that drives more qualified traffic, leads, and sales and supports your overall marketing goals.
In this post, we break down the benefits of SEO and PPC, and in what situations it is most cost-effective to outsource this work.
Benefits of SEO
SEO helps improve your content's organic rankings in the search results. The higher you rank in the search results, the more traffic you will drive to your website; according to an analysis by Backlinko:
The #1 result in Google's organic search results has an average CTR of 27.6%
The #1 organic result is 10x more likely to receive a click compared to a page in the #10 spot.
Only 0.63% of Google searchers clicked on a result on the second page of search results.
A good SEO strategy not only drives more traffic, it drives more qualified traffic that will lead to more leads and sales. By targeting and optimizing for keywords that are most relevant to your audience, you can ensure you're showing up in front of the people most likely to convert.
Most SEO experts agree that it takes a minimum of 4-6 months to start seeing results for SEO, which are cumulative and build over time.
SEO in action
Lowry Solutions, a major supplier for Internet of Things (IoT) technology, came to Pure Visibility for help improving its search visibility in the tech industry. The company faced stiff competition from national wholesalers and mammoth ecommerce sites, such as Amazon. An SEO strategy was needed to boost its visibility in the search results.
Having a solid SEO strategy helped set the stage for ongoing success. In less than two years, Lowry Solutions outranked Amazon and other competitors for desirable non-branded terms. Its 500+ keywords ranking on page one helped drive 450% more organic traffic and contributed to a more than 300% increase in contact form submissions.
Benefits of digital advertising: PPC, social media ads, and display
Digital advertising allows you to get in front of your target audience almost immediately so you can drive more qualified traffic and sales. Each type of advertising works a bit differently in terms of how you can target and where you show up online.
Paid search, for example, allows you to rank at the top of page one for your most relevant keywords, while social media advertising offers unprecedented levels of audience targeting, so you can reach a very specific demographic at the most relevant time.
PPC in action
University Towers, a multi-location property management company, turned to Pure Visibility for help "breaking through the noise" with Google Ads. Although they had seen modest success running their own digital advertising campaigns during the previous year's peak season, they now faced increased competition from new student-focused rentals in a cutthroat college-town market. It was time to optimize their campaigns and take their PPC efforts to the next level.
In just a few months, our expertise had paid for itself with an 89% improvement in leads over the previous year, and a 36% cost savings per lead.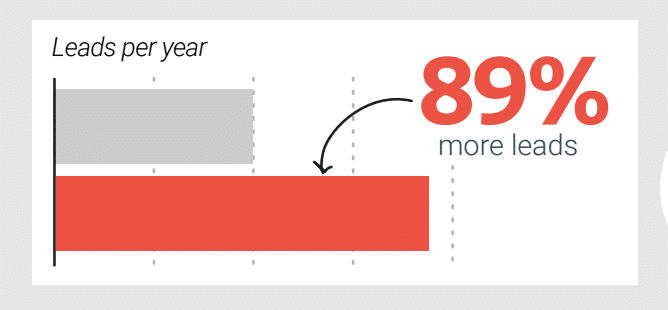 How SEO and PPC support overall marketing
Although both SEO and PPC are excellent marketing channels on their own, marketers can maximize their efforts when they use them simultaneously. SEO and PPC work together to:

Target multiple stages of the marketing funnel. A comprehensive SEO strategy will include content that speaks to prospects' pain points at every stage of the marketing funnel to prime them for purchase. This is important, as PPC is usually not a closer on its own — especially for more expensive products or services.
Drive more traffic to your website. PPC and SEO can be used together to take up more real estate in the search results and increase the likelihood of clicks to your website.
Improve conversions. People usually need to experience multiple marketing channels before they convert. You can combine SEO and PPC efforts — like top of funnel content and display advertising – to make sure you're exposing people to your brand.
PPC and SEO in action
Windsor Communities came to Pure Visibility with a goal of increasing leasing in several key markets. Although the property management company had a reputation for excellence in rental properties, it struggled to be visible among more established competitors. A strategic mix of SEO and digital advertising was needed to move the needle and make them stand out.
Pure Visibility's SEO experts worked on optimizing on-page elements and leveraging local search strategies to boost the company's visibility, while our digital advertising team focused on highly-targeted social media campaigns that appealed to regional audiences.
By narrowing the focus on our efforts, we were able to boost Windsor Communities' performance across the board, including a 225% increase in leases.
How to manage marketing budget: in-house vs agency
Outsourcing SEO and PPC to a digital marketing agency can potentially be more cost-effective — and get better results! — than if you tried to handle it internally, but whether you should do the work in-house or hire an agency depends on a number of factors.
To decide what makes the most sense for your marketing budget, you will want to consider your current team's capacity, expertise, and the cost of filling those gaps.
If your existing marketing team is already at capacity, for example, giving them additional marketing channels to manage will make them harder to prioritize. SEO and PPC are more likely to get lost in the shuffle and waste valuable marketing dollars on campaigns that aren't being optimized to their full potential. We've seen many clients waste hundreds or even thousands of dollars with haphazard SEO practices or stale ad copy.
Of course, you can alleviate this pressure by hiring new SEO and PPC specialists, but experienced digital marketers don't come cheap, and you will need enough work to support them long-term. You will need to factor new salaries and benefits into your marketing budget, and not all companies can afford to add specialists to the payroll (or even have the need for them full-time.)
If any of this is true with your company, hiring an agency is likely a much better use of your marketing budget. Outsourcing the work will give you access to SEO and PPC experts who can provide more effective, customized campaigns for your business. An experienced agency will have worked through common issues, experimented with new techniques, and uncovered the strategies that work best for specific industries — and they can apply all of that knowledge to your campaigns. This also frees up your internal marketing team to focus on other efforts like email marketing, social media, and website management.
That being said, not all digital marketing agencies have the same level of experience. When choosing an agency, you'll want to find a company that specializes in your chosen marketing channels and industry. They should be able to demonstrate their expertise with case studies, testimonials, and valid industry certifications.
You'll also want to ask about their client experience: How quickly do they respond to emails? How many clients does each project manager handle? How often will you see reports? A good agency partner will be responsive, manage reasonable client loads, and be transparent about their methods and progress. Look for companies that prepare client reports, provide metrics, and explain it all in a way that makes sense.
For more information on what to look for, read our blog on how to choose an agency.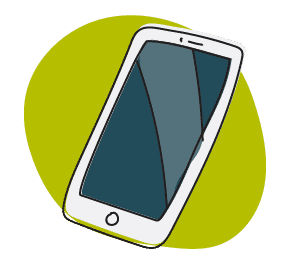 Wondering if PPC and/or SEO is right for you? Not sure if your current strategies are driving ROI? Book a discovery call with us to see which channels would be best for your current business needs and marketing challenges.