Nowadays, digital marketing has become just marketing.
Digital is necessary.
Digital is mandatory.
Digital is quickly changing.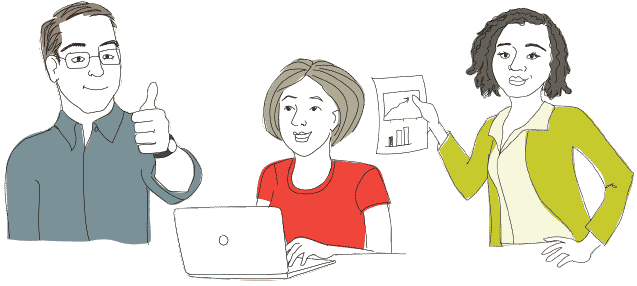 To remain competitive in a constantly evolving digital landscape, you'll need to strategically grow and scale your marketing team. Each team member should help expand your reach by growing your influence and capturing your market — while also working efficiently to make the most of your time and marketing dollars.
3 Considerations When Building a Successful Marketing Team
1. Culture
Culture fit is an important part of building a successful team; according to a 2005 analysis cited by the Harvard Business Review, "employees who fit well with their organization, coworkers, and supervisor had greater job satisfaction, were more likely to remain with their organization, and showed superior job performance."
Culture fit doesn't mean hiring people who are all from the same background or who all have the same personality. That can create a lack of diversity. Instead, consider what people value in the workplace and what motivates them. Honing in on these qualities — whether it be a passion for collaboration, love of learning, or preference for structure — will give you an idea if they would be a good fit for your company and team.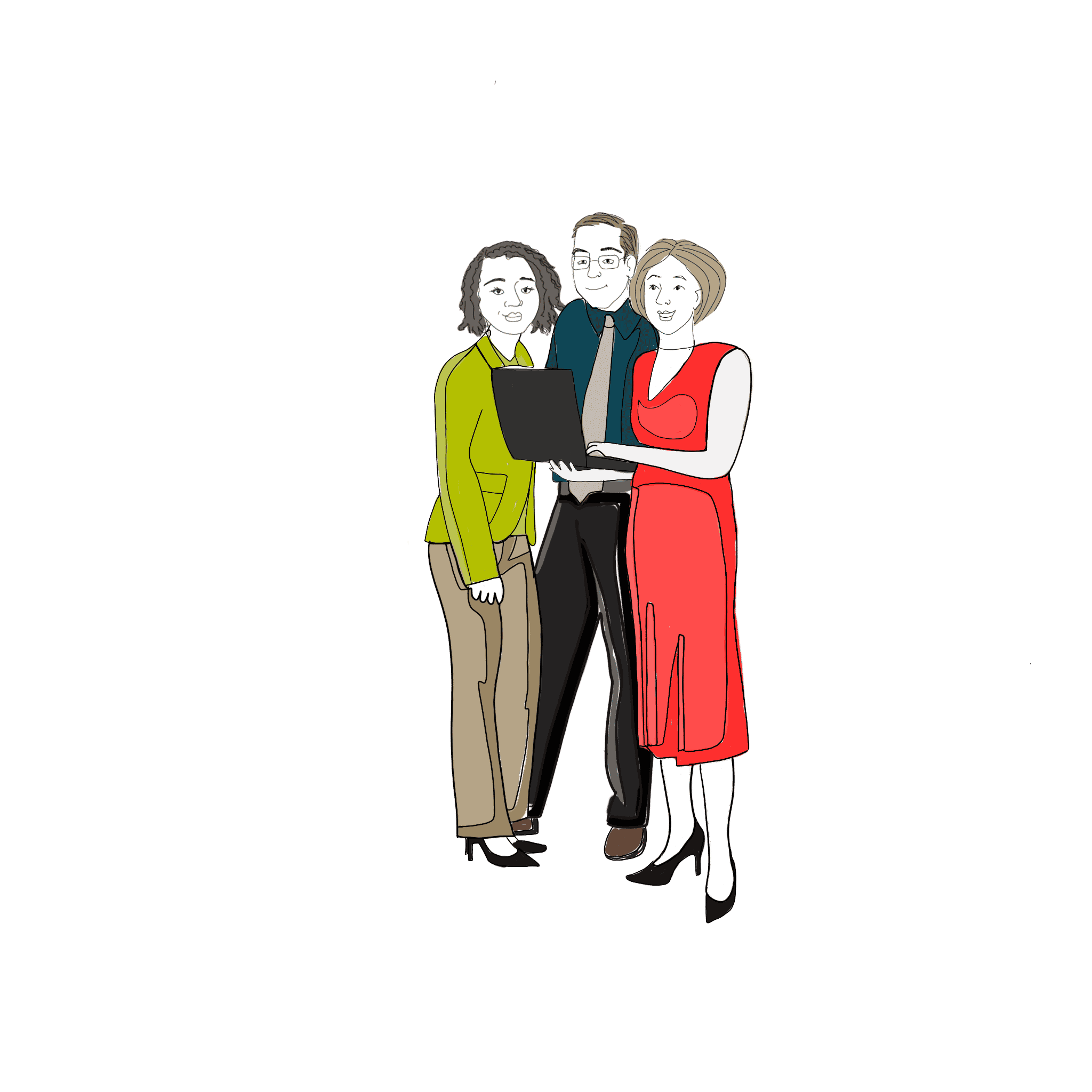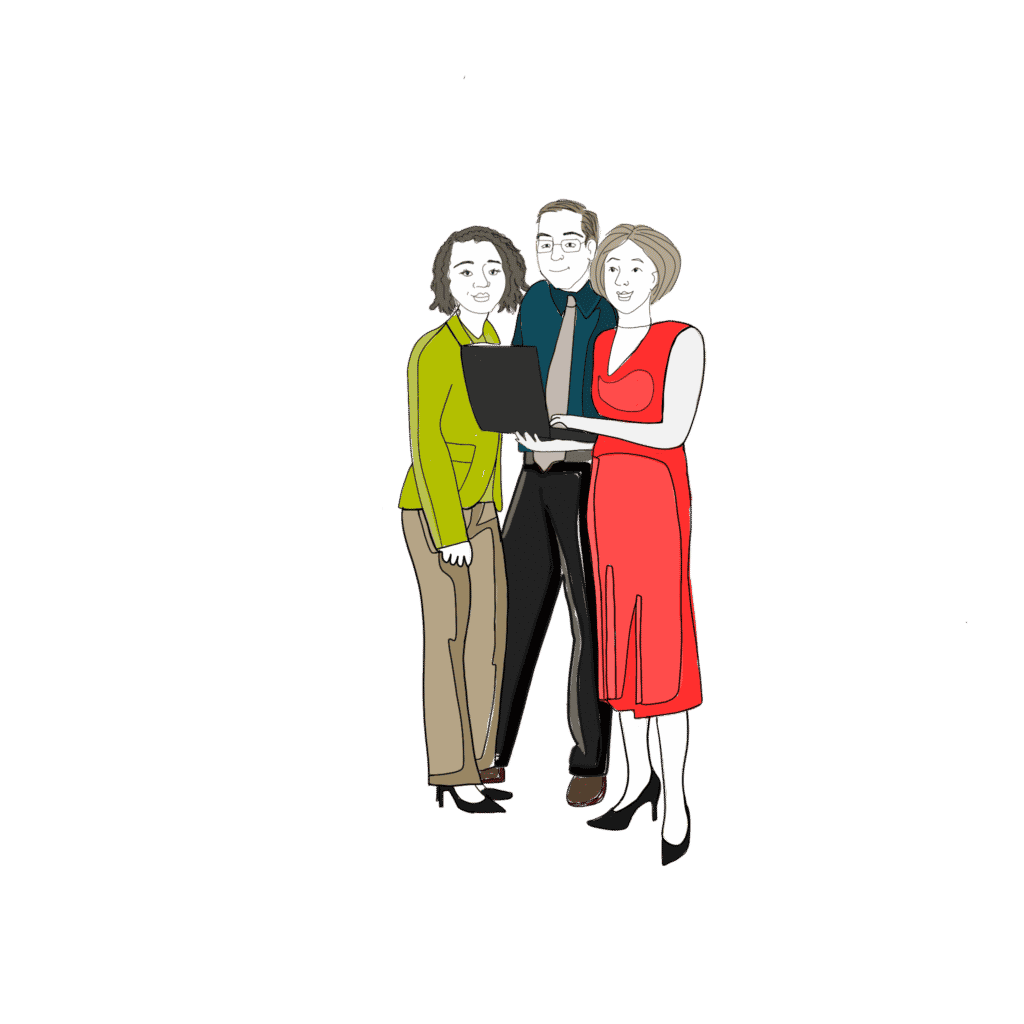 This article by the Harvard Business Review covers the topic more in-depth and suggests some questions you can ask to assess culture fit, such as:
What type of culture do you thrive in? (Does the response reflect your organizational culture?)
What values are you drawn to and what's your ideal workplace?
How would you describe our culture based on what you've seen? Is this something that works for you?
These types of questions can help you determine whether a candidate is a good culture fit without ruling them out based on their background or experiences.
2. Experience
Hiring for experience ensures you're building a team that has the knowledge needed to build and execute your marketing strategies.
When hiring for experience, you'll want to make sure you consider both depth and breadth of knowledge. A T-shaped marketer, for example, is a "jack of all trades" who has a basic foundation of many different marketing skills, as well as expertise in one particular niche. A specialist, on the other hand, is someone who has expertise in a specific aspect of marketing.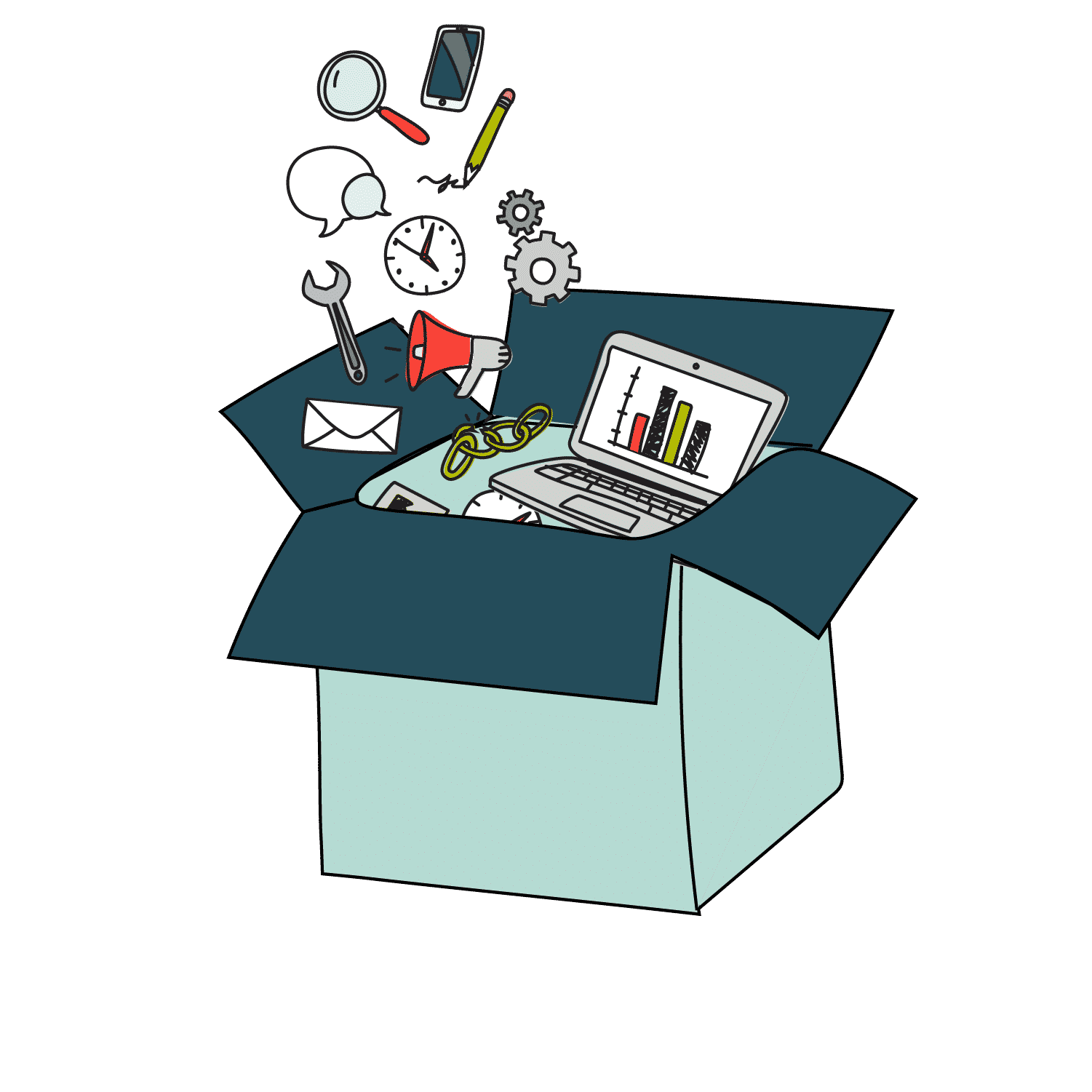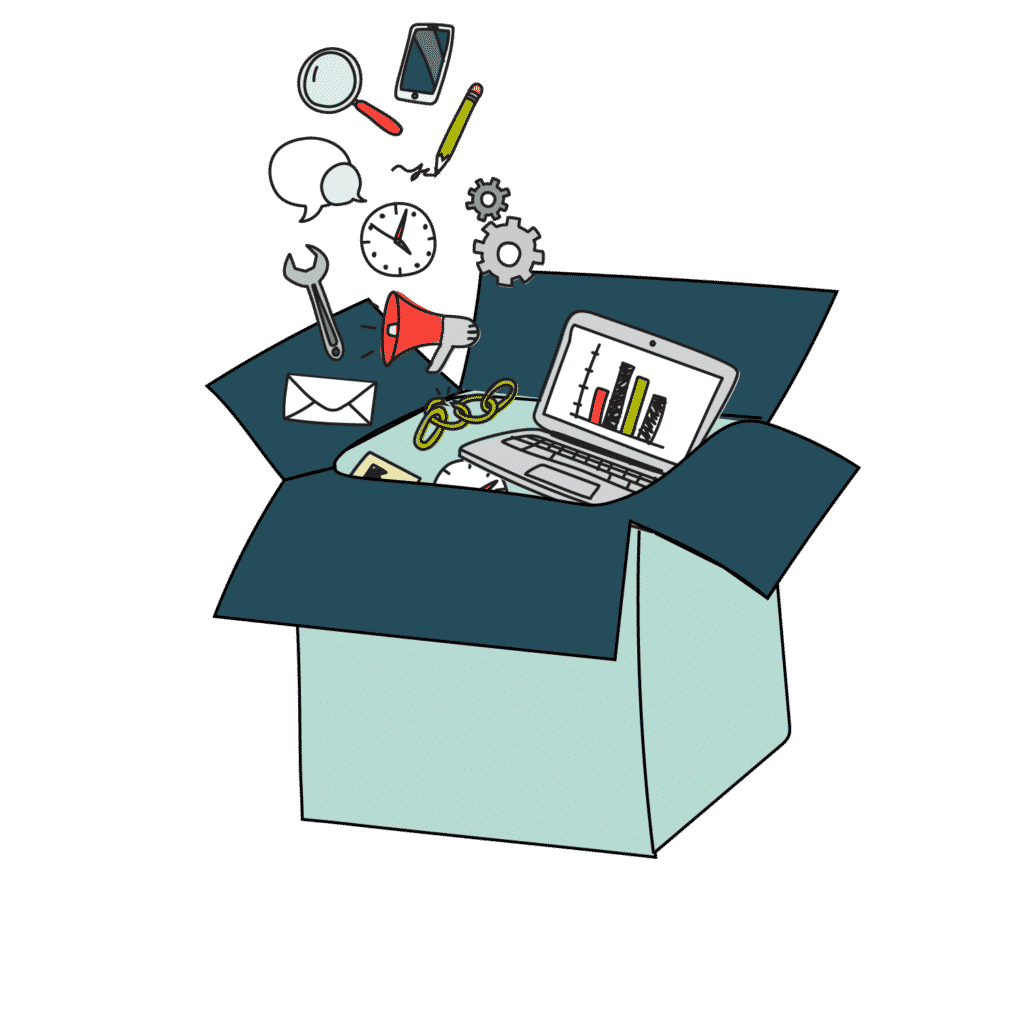 The type of experience you're looking for will depend on a number of factors, such as your industry, the size of your current team, existing gaps in knowledge, and the types of marketing channels that you invest in. Smaller teams, for example, will likely lean more toward T-shaped marketers who can juggle and share multiple marketing duties like social media, paid ads, email, and content, because there are fewer people to share the work.
As your team grows, it becomes easier to rationalize the hiring of specialists who will only focus on one or two channels, and sometimes a particular subset of one channel, such as content for SEO or link building for SEO. To do this successfully, you'll want to identify the areas where specialized knowledge would most benefit your team, your marketing strategy, and your bottom line.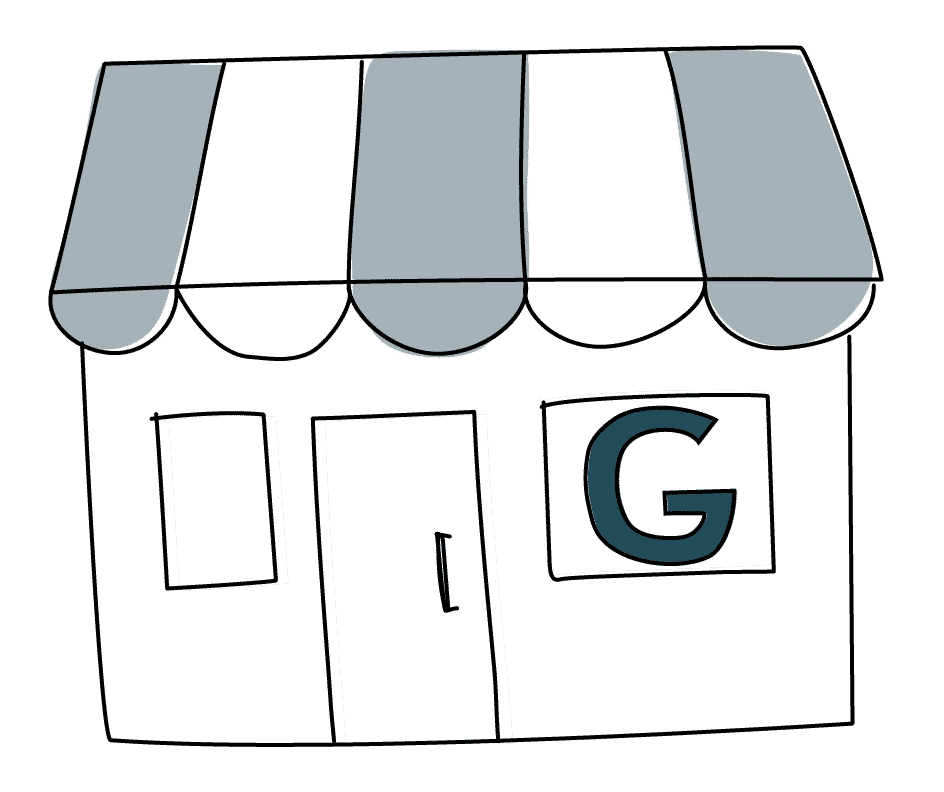 Ecommerce websites, for example, tend to host hundreds or thousands of product pages with high performance and functionality requirements. To rank well organically in highly competitive search results dominated by industry giants like Amazon and eBay, you'll need to invest a significant amount of time into ecommerce SEO best practices. In this case, hiring an SEO specialist who can dedicate the bulk of their time to those tasks may be worthwhile.
If you need the expertise of a specialist but don't have the budget or scope of work to justify hiring in-house, you have the option of outsourcing the work to a reliable contractor or agency. When going this route, you'll want to make sure you pick a person or company that can demonstrate their expertise, clearly communicates their work, and is transparent about tactics and results.
Learn about agency vs in-house for SEO and agency vs in-house for PPC here.
3. Growth Mindset
When hiring new employees, you should look for people who have a growth mindset. Team members who are driven to improve and approach new problems by solving simply can work more efficiently and successfully grow with your company.
According to Forbes, other traits of a growth mindset you could look for include:
open-mindedness
being comfortable with uncertainty
strong situational awareness and sense of preparedness
a willingness to take ownership
With that being said, building a successful marketing team does not stop at hiring. You need to continue encouraging growth after an employee is onboarded. Companies that encourage growth are able to create more dynamic, versatile, and skilled teams, and are more likely to retain the employees on those teams.
Your leadership should be empowered to create an environment that helps their team members grow. One example of this is "leading from within"; basically, they should be leading by example so they are showing, not telling. Team leaders can set the tone for growth by carving out time to pursue professional development opportunities like attending conferences and webinars, or reading digital marketing resources, and encourage their team members to do the same.
Defining Team Strengths & Using Those Roles Effectively
Everyone has strengths beyond their job skills — personality also plays a role. Successful teams will have different personalities that can balance each other out. By defining each individual's strengths you can work together more effectively and build up processes, groups, and projects accordingly. There are several ways you can determine the personalities and strengths of your team members, including assessments, activities, and interview questions.
Interview Questions
Interview questions are an excellent way to assess a potential team member, but you need to ask the right ones. In addition to the culture questions mentioned above, you'll also want to feel out a candidate's marketing acumen and mindset. Here are examples of some questions you can ask: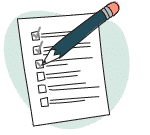 Marketing acumen
How has your marketing skillset grown over time?
Tell me about a new idea you had. How did you come up with it?
What do you think we should be doing, but aren't?
What do you think is a challenge marketing professionals are facing or will face in the next couple of years?
What marketing publications or blogs do you read?
Impact/Growth
What growth experiments have you run in the past?
What business/team metrics do you regularly monitor? Why are they important?
Tell me about an experiment you ran. What were the results?
Tell me about a time when you disagreed with another team. How were you still able to experiment and test your idea?
What's your biggest accomplishment in your current role? What happened?
CliftonStrengths
CliftonStrengths is a 30-minute assessment that gives each team member personalized strength insights. According to the CliftonStrengths website, this online talent assessment is designed to help each person:
discover what they naturally do best
learn how to develop their greatest talents into strengths
use their personalized results and reports to maximize their potential
True Colors Test
True Colors is a self-awareness activity that gives each team member a better understanding of their personality style. After taking this test, each person gets a score that determines their primary and secondary color. These colors correspond with characteristics of a preferred personality style. Someone with the color blue, for example, is considered relationship-oriented, while someone with gold as their primary color is more structure oriented. Your team members can use this information to learn:
how people work
how people communicate
common stressors for each personality type
the signs each personality type shows when stressed
By keeping each team member's personality type in mind (including their own!) each person can make sure they are tailoring their communication as effectively as possible and playing to each person's strengths.
Building a Team and Bridging Gaps
To build a successful marketing team, you need to consider each person's professional skills and personality, as well as your company's culture. This helps ensure that each individual on your team has a valuable role and is positioned to help reach larger company goals. But what do you do if you can't find the right candidate? What if the skillset you're looking for is too niche or advanced to justify a new full-time employee?
In these situations, you may want to consider outsourcing to a digital marketing agency to bridge the gaps in your team. By partnering with an established digital marketing agency, you have access to specialists who have the time and expertise to work through common issues, experiment with new techniques, and uncover the strategies that work best for you.
At Pure Visibility, our SEO and PPC experts work as an extension of your marketing team to deliver data-driven results. We understand that a one-size-fits-all approach is rarely effective and customize our strategy to your specific business offerings, goals, and target audience.