Get more traffic, leads, & sales with organic SEO
Strong SEO will boost your website to attract and retain qualified organic traffic.
Our SEO Upgrade plans are built on more than 15 years' experience helping businesses reach their digital visibility goals. Our strategies are tailored to your business goals to help you improve conversion rates, not just pageviews.
It's time to upgrade your SEO
We work closely with your team to determine your digital visibility goals then pinpoint what tactics will help you achieve them.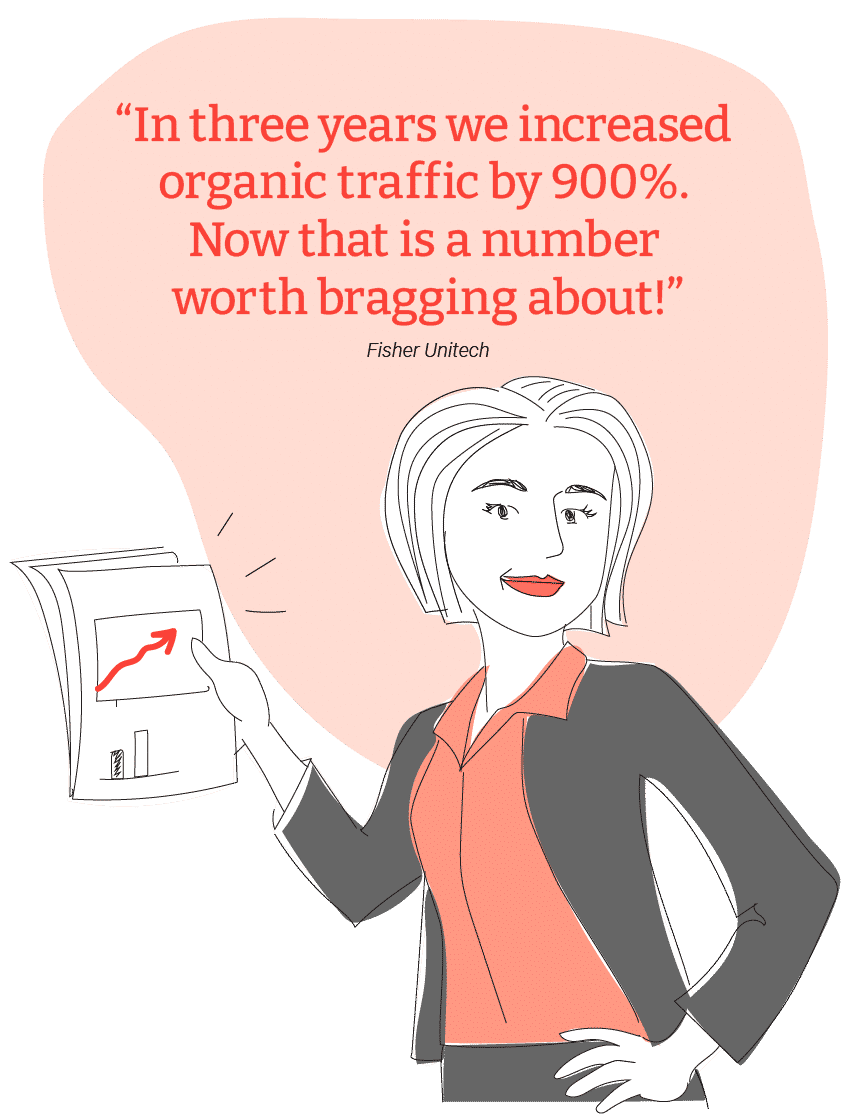 What's in an SEO Upgrade?
We've packed each SEO Upgrade plan with the elements needed to make significant gains in rankings and traffic, which will subsequently increase your website's ability to generate qualified leads and increased sales.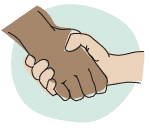 Discovery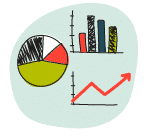 Visibility Audit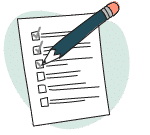 Audit Report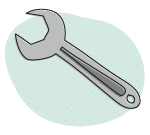 Optimization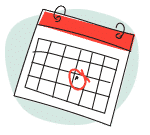 Monthly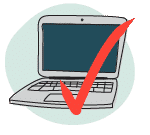 6 Month SEO Checkup
Our comprehensive SEO services
We offer a range of SEO services, all focused on getting you more ROI for your efforts. But SEO is not a one-size-fits-all endeavor, so your SEO Upgrade plan is tailored with the tactics that will best achieve your goals.
SEO Audit
Know what elements of your website are helping or hindering your SEO with a full audit.
Technical SEO
Optimize the aspects of your website's code and setup that affect your SEO.
On-page SEO
Optimize the content and html elements of each page to perform better in search.
Local SEO
Ensure your website is optimized to appear for location-based searches.
Competitive Analysis
Know where your website stands in comparison to others in the same field and identify opportunities.
Content Strategy
Improve your visibility by creating new, relevant content written with your SEO in mind.
Monthly Reporting
Track progress against your goals with custom dashboards and monthly reviews.
How long does it take to see results?
Many of our clients will begin seeing the results of SEO in as little as three months. However, all of our SEO packages require a 6-month commitment—this timeframe allows us to fine tune your optimization to perform its best.
After six months, we can continue to work with you on a month-by-month basis, tackling lower-priority tasks or providing ongoing SEO assistance—your rate will be reduced accordingly.
Put 15 years of SEO expertise to work for you.
Pure Visibility was founded with a mission to build an SEO company that puts results ahead of tactics. We've helped everyone from small businesses to Fortune 500 companies improve their organic visibility with strategies that boost rankings and increase traffic, lead, and sales.
SEO Upgrade Plans
BASIC
Polish Up
Find & fix the issues that undermine your SEO.
$3000 /Month for 6 months*
---
Perfect for smaller websites, this minimalist plan will uncover and address issues that hinder growth. Our SEO experts will prioritize monthly tasks to make the most of your hours and maximize your ranking potential.
STANDARD
Tune Up
Improve your rankings, increase qualified traffic.
$4000 /Month for 6 months*
---
This mid-range SEO package allows for more collaboration and time-intensive SEO tasks—including content creation— that can make even bigger improvements to your rankings and qualified traffic.
COMPLETE
Level Up
Make significant gains in your search performance.
$5000 /Month for 6 months*
---
Our most comprehensive package is well-suited for businesses that want to make significant gains in their search performance and require a more strategic approach. We provide much-needed support to small marketing teams to help break through the noise in highly competitive markets.
We began seeing ROI on our Google Ads within two months of working with Pure Visibility. They continue to demonstrate their wealth of knowledge and have been a pleasure to work with. We are a small company and Pure Visibility was willing to work with us when a lot of other companies wouldn't.
The biggest benefit of working with Pure Visibility is that we have more traffic visiting our site every day, and we are monitoring conversion rates to make sure that traffic is productive. Being able to track our online efforts, turn those leads over to our sales force, then see the increase in sold products is very exciting.
Conversions doubled within the first month after we implemented the new, optimized site layout Pure Visibility recommended.
Pure Visibility has provided us with excellent SEO support, including website audits, keyword research, and content creation. This effort has helped our overall organic traffic increase by 156% year-over-year.
Fisher Unitech
Ready to get started?
Answer a few quick questions and we'll schedule a call to discuss how an SEO Upgrade package can help you reach your visibility goals.
Digital Advertising Success Stories